Joshua Rush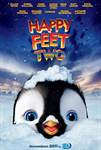 Happy Feet 2 (2011)
The sequel to "Happy Feet," the Academy Award®- winning animated smash hit, "Happy Feet Two" returns audiences to the magnificent landscape ofAntarctica in superb 3D. Mumble,...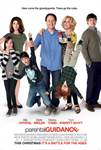 Parental Guidance (2012)
Billy and Bette play Artie and Diane Decker, who are called in by their daughter (Marisa Tomei) to help care for their three grandkids. When their old-school parenting methods collide with their daughter's...