Joy Bryant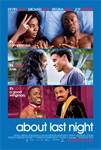 About Last Night (2014)
A modern reimagining of the classic romantic comedy, this contemporary version closely follows new love for two couples as they journey from the bar to the bedroom and are eventually put to the test in...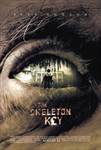 The Skeleton Key (2005)
Deep in the marshes and bayous of southern Louisiana, a little known culture of strange rites and rituals has existed for generations. For those secure in their skepticism, these practices are easily dismissed...