Kanew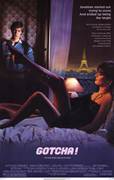 Gotcha! (1985)
Jonathan plays a game called Gotcha in which he hunts and is hunted by other students with paint guns. After a big win, he goes off for a vacation in Germany where he meets the sexy Sasha who says she...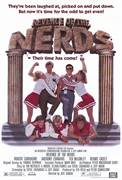 Revenge of The Nerds (1984)
Geeky college students Gilbert (Anthony Edwards) and Lewis (Robert Carradine) are evicted from their dormitory when the Alpha Betas -- who recently burned down their own fraternity house by accident --...