Kelly Marcel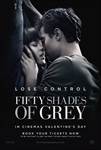 Fifty Shades of Grey (2015)
FIFTY SHADES OF GREY is the hotly anticipated film adaptation of the bestselling book that has become a global phenomenon. Since its release, the "Fifty Shades" trilogy has been translated in 52 languages...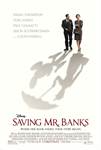 Saving Mr. Banks (2013)
Two-time Academy Award®–winner Emma Thompson and fellow double Oscar®-winner Tom Hanks topline Disney's "Saving Mr. Banks," inspired by the extraordinary, untold backstory...
Venom (2018)
Investigative journalist Eddie Brock attempts a comeback following a scandal, but accidentally becomes the host of an alien symbiote that gives him a violent super alter-ego: Venom. Soon, he must rely...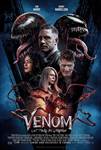 Venom: Let There Be Carnage (2021)
Tom Hardy returns to the big screen as the lethal protector Venom, one of MARVEL's greatest and most complex characters. Directed by Andy Serkis, the film also stars Michelle Williams, Naomie Harris and...