Fifty Shades of Grey (2015)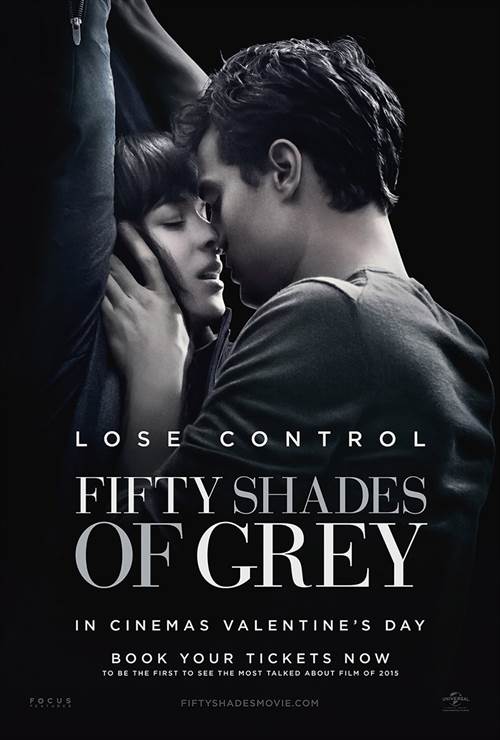 Share this:
| | |
| --- | --- |
| Director: | |
| Writers: | |
| Cast: | |
| Released: | Friday, February 13, 2015 |
| Length: | 125 minutes |
| Studio: | Universal Pictures |
| Genre: | Drama |
| Rating: | Under 17 requires accompanying parent or adult guardian. |
Synopsis
FIFTY SHADES OF GREY is the hotly anticipated film adaptation of the bestselling book that has become a global phenomenon. Since its release, the "Fifty Shades" trilogy has been translated in 52 languages worldwide and sold more than 90 million copies in e-book and print—making it one of the biggest and fastest-selling book series ever. Stepping into the roles of Christian Grey and Anastasia Steele, who have become iconic to millions of readers, are Jamie Dornan and Dakota Johnson. Joining them in the cast are Luke Grimes as Christian's brother, Elliot; Victor Rasuk as Anastasia's close friend, José; and Jennifer Ehle as Anastasia's mother, Carla.

Purchase DVD/Blu-ray/4K UHD physical copy of Fifty Shades of Grey today at Amazon.com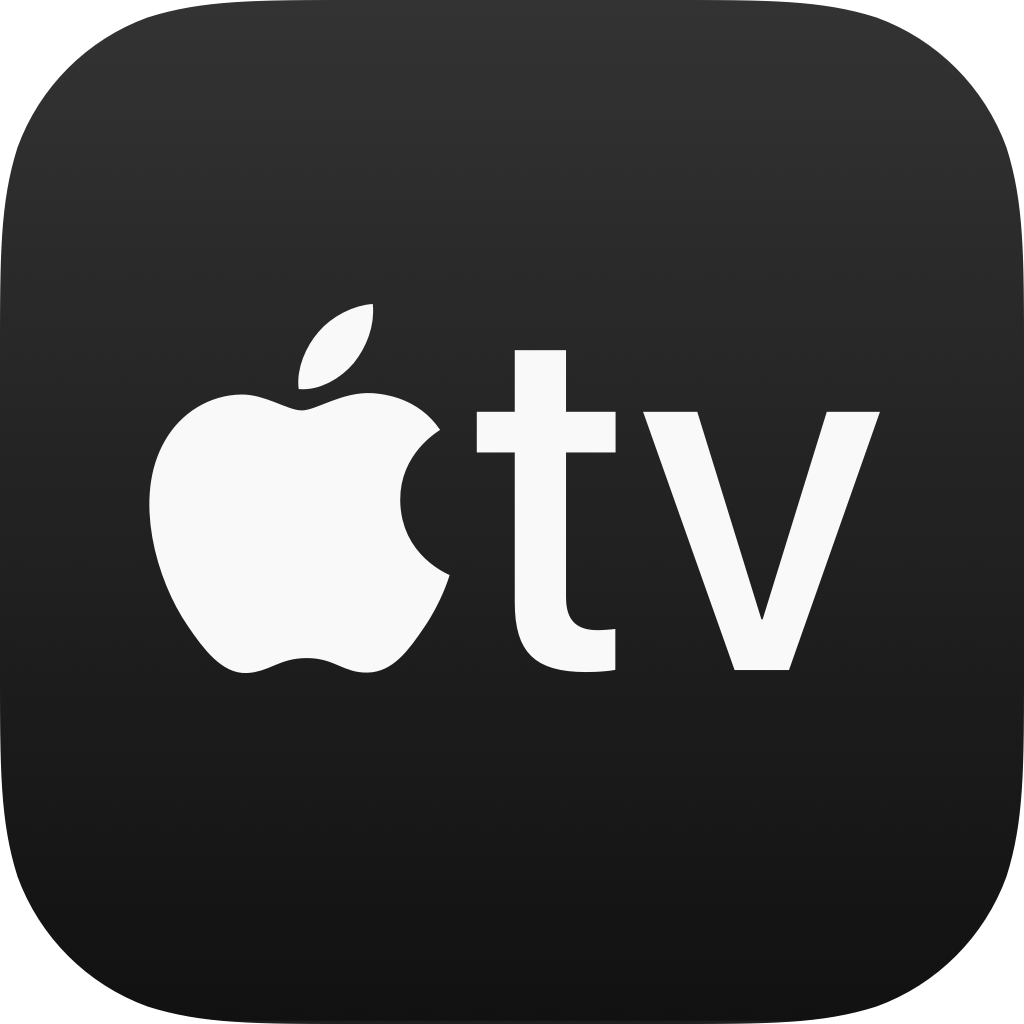 Download Fifty Shades of Grey in Digital HD/4K from the iTunes store.
Fifty Shades of Grey images are © Universal Pictures. All Rights Reserved.
Win a Copy of FIFTY SHADES FREED From FlickDirect and Universal ...
5/8/2018 9:40 AM EST
Don't miss the climax!  In 2015 we, along with Anastasia Steele, fell in love with Christian Grey and last year we watched as their relationship grew stronger in the face of adversity.  Then on February 9, 2018, the world experienced how it all ended when FIFTY SHADES FREED was released in theaters.  Now Universal Pictures is rolling the movie out for sale in stores and Flick Direct wants to give ...
More>>
Campaign Made to Boycott Fifty Shades of Grey
2/5/2015 2:16 PM EST
There has been a new grassroots campaign launched last week which has set its sights on the new film, "Fifty Shades of Grey".  They are pledging a boycott on the film, and urging people to donate the money that would be spent to a domestic violence shelter or agency instead.A statement on their Facebook page reads, "The money you would have spent on movie tickets and a babysitter or movie tickets,...
More>>
Fifty Shades of Grey Tones Down Explicit Scenes
1/21/2014 2:23 PM EST
"Fifty Shades of Grey" fans are excited to see a film adaptation being made, but they shouldn't expect to see quite as many sexually explicit scenes as in the books.Filming has already begun, and according to producer Michael De Luca, "We're very conscious of not making anything 84th Academy Awards Nominations Luncheon - Arrivalsgratuitous or exploitive while being faithful to the stories of the b...
More>>
Kelly Marcel To Write FIFTY SHADES OF GREY Screenplay Adaptation
10/8/2012 5:20 PM EST
UNIVERSAL CITY, CA, October 8, 2012-Universal Pictures and Focus Features today announced that Kelly Marcel will write the screenplay to the highly anticipated film adaptation of "Fifty Shades of Grey."  Michael De Luca and Dana Brunetti will produce the film based on E L James' #1 Bestselling book, alongside James.  The announcement was made by Universal Pictures Co-Chairman, Donna Langley and Fo...
More>>
Fifty Shades of Grey Theatrical Review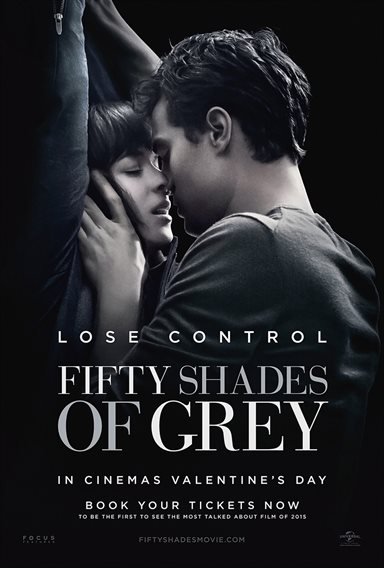 Ok I admit it…I read the books. Well, I haven't finished the third one yet but I figure I still have time before they make it into a movie. Of course I'm speaking of the fan fiction turned novel turn major motion picture juggernaut that is Fifty Shade of Grey.

From the moment the film adaptation was announced there was speculation. Who would play Anastasia and Christian? How would they film those scenes in the "Red Room of pain"? Names of actors were suggested and systematically picked apart by the myriad of fans eagerly awaiting the movie.

Now the wait is over as the film is being released in time for the Valentine's Day Holiday crowds head to the movies. Many showings are already sold out and I can safely say it will be one of the top earning films of the weekend.

If you have been living under a rock and know nothing about Fifty Shades Of Grey, here is the quick rundown. Dubbed "Soccer mom porn", the books detail the love/lust story between Billionaire Christian Grey (Jaime Dornan; Marie Antoinette) and College student Anastasia Steele(Dakota Johnson; 21 Jump Street ). Grey is fascinated with Steele when she interviews him for the school newspaper and decides she should be his latest conquest. However, He doesn't know how to be in a "normal" relationship and draws the naïve Steele down a sexual path of dominant/submissive bondage sex play.

Since book adaptations are usually a hard nut to crack, I feel comfortable saying some things are better left to the imagination. While reading the books I pictured hot steam sex scenes that made me want to run for a cold shower afterwards. The movie scenes are certainly steamy but I think I was better off just imagining them in my mind. Somehow, there were more enjoyable that way.

Johnson and Dornan have the daunting task of making Anna and Christian "real" to the fans that fell in love with them. While neither actor is outstanding, I felt Johnson did a better job than Dornan. In the books Grey is brooding and solemn and exudes an air of thinly veiled anger and frustration. Dornan didn't pull it off and I for one was disappointed at his portrayal. Johnson on the other had does a much better job as Anna who, while naïve and unsure of herself at times, comes across as a strong female who isn't afraid to speak up and stand up when the occasion calls for it.

Director Sam Taylor-Johnson (Nowhere Boy) is more or less new to directing and this film was a lot to bite off for someone a little less experience. She does a great job handling the "red room" scenes and made the audience feel the romance and love story emerging between this unlikely pair. I do give her credit for ending the film in such a ways as to leave the audience wanting more.

Since the sequels have already been announced, we know we will be seeing more of these people and their continued kinky love affair. My only doubt is whether or not Dornan can make it through another two films without alienating the core audience. Only time will tell. Ultimately, the movie is better than I expected after seeing the trailers but it certainly won't be winning any awards. C+
For more reviews please visit our film/television review section.
FIFTY SHADES OF GREY is the hotly anticipated film adaptation of the bestselling book that has becom...

FIFTY SHADES OF GREY is the hotly anticipated film adaptation of the bestselling book that has becom...
SPONSORED LINKS