Fifty Shades of Grey Theatrical Review
Fifty Shades of Grey is better than I expected after seeing the trailers but it certainly won't be winning any awards.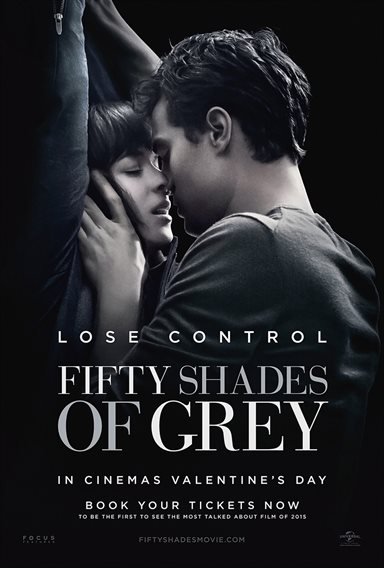 Ok I admit it…I read the books. Well, I haven't finished the third one yet but I figure I still have time before they make it into a movie. Of course I'm speaking of the fan fiction turned novel turn major motion picture juggernaut that is Fifty Shade of Grey.

From the moment the film adaptation was announced there was speculation. Who would play Anastasia and Christian? How would they film those scenes in the "Red Room of pain"? Names of actors were suggested and systematically picked apart by the myriad of fans eagerly awaiting the movie.

Now the wait is over as the film is being released in time for the Valentine's Day Holiday crowds head to the movies. Many showings are already sold out and I can safely say it will be one of the top earning films of the weekend.

If you have been living under a rock and know nothing about Fifty Shades Of Grey, here is the quick rundown. Dubbed "Soccer mom porn", the books detail the love/lust story between Billionaire Christian Grey (Jaime Dornan; Marie Antoinette) and College student Anastasia Steele(Dakota Johnson; 21 Jump Street ). Grey is fascinated with Steele when she interviews him for the school newspaper and decides she should be his latest conquest. However, He doesn't know how to be in a "normal" relationship and draws the naïve Steele down a sexual path of dominant/submissive bondage sex play.

Since book adaptations are usually a hard nut to crack, I feel comfortable saying some things are better left to the imagination. While reading the books I pictured hot steam sex scenes that made me want to run for a cold shower afterwards. The movie scenes are certainly steamy but I think I was better off just imagining them in my mind. Somehow, there were more enjoyable that way.

Johnson and Dornan have the daunting task of making Anna and Christian "real" to the fans that fell in love with them. While neither actor is outstanding, I felt Johnson did a better job than Dornan. In the books Grey is brooding and solemn and exudes an air of thinly veiled anger and frustration. Dornan didn't pull it off and I for one was disappointed at his portrayal. Johnson on the other had does a much better job as Anna who, while naïve and unsure of herself at times, comes across as a strong female who isn't afraid to speak up and stand up when the occasion calls for it.

Director Sam Taylor-Johnson (Nowhere Boy) is more or less new to directing and this film was a lot to bite off for someone a little less experience. She does a great job handling the "red room" scenes and made the audience feel the romance and love story emerging between this unlikely pair. I do give her credit for ending the film in such a ways as to leave the audience wanting more.

Since the sequels have already been announced, we know we will be seeing more of these people and their continued kinky love affair. My only doubt is whether or not Dornan can make it through another two films without alienating the core audience. Only time will tell. Ultimately, the movie is better than I expected after seeing the trailers but it certainly won't be winning any awards. C+
Purchase your copy of Fifty Shades of Grey today at
Download Fifty Shades of Grey from the iTunes Store in Digial HD.