Search Results For Kevin Grevioux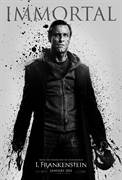 I, Frankenstein (2014)
Set in a dystopic present where vigilant gargoyles and ferocious demons rage in a battle for ultimate power, Victor Frankenstein's creation Adam (Aaron Eckhart) finds himself caught in the middle as...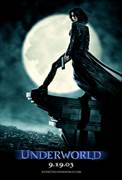 Underworld (2003)
Vampires and Lycans (Werewolves) vie for supremacy in a Gothic metropolis of intrigue and ruthless action. Though the mythological creatures have fought for centuries in deadly battle on the streets...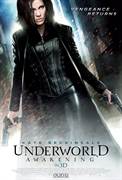 Underworld: Awakening (2012)
The fourth film in the "Underworld" franchise will be shot in 3-D. Screenwriter John Hlavin says the movie will not be a prequel. "It will satisfy old fans and excite new audiences, meaning that we...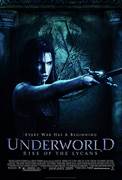 Underworld: Rise of the Lycans (2009)
This prequel story traces the origins of the centuries-old blood feud between the aristocratic vampires known as Death Dealers and their one-time slaves, the Lycans. In the Dark Ages, a young Lycan...