Search Results For Kevin Pollak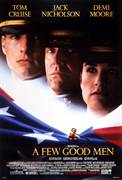 A Few Good Men (1992)
Tom Cruise and Jack Nicholson star in the box office smash "A Few Good Men." Based on the hit broadway play, this riveting courtroom drama surrounding the integrity of the marine corps pits...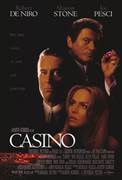 Casino (1995)
Robert De Niro, Sharon Stone and Joe Pesci star in director Martin Scorsese's riveting look at how blind ambition, white-hot passion and 24-karat greed toppled an empire. Las Vegas 1973 is the setting...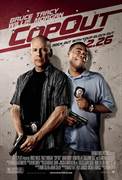 Cop Out (2010)
Two longtime NYPD partners on the trail of a stolen, rare, mint-condition baseball card find themselves up against a merciless, memorabilia-obsessed gangster. Jimmy (Bruce Willis) is the veteran...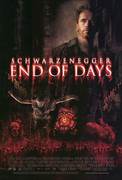 End of Days (1999)
Gabriel Byrne is Satan, and Satan is lonely. As the year 2000 draws nigh, the Dark One is in New York City, looking for the right woman to bear his child and usher in the End Times. Christine (Robin...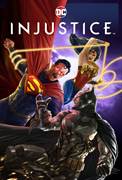 Injustice (2021)
When his world is shattered by tragic events set in motion by the diabolical Joker, Superman becomes hell-bent on enforcing peace...at any cost. The Man of Steel begins a reign of tyranny that can...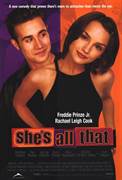 She's All That (1999)
An irresistible cast of Hollywood's young faces star in this fun, sexy comedy hit about the power of attraction and the pressures of popularity! Stung when his bombshell girlfriend abruptly dumps him...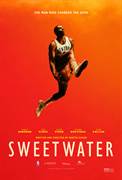 Sweetwater (2023)
Hall of Famer Nat "Sweetwater" Clifton makes history as the first African American to sign an NBA contract, forever changing how the game of basketball is played.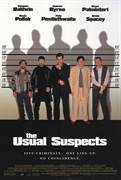 The Usual Suspects (1995)
Twisted noir-thriller about some crooks, a $91 million heist, and mysterious crime lord Keyser Soze. Customs agent Kujan (Palminteri) tries to get a straight story out of small-time con man "Verbal"...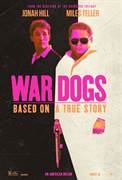 War Dogs (2016)
Based on a true story, "War Dogs" follows two friends in their early 20s (Hill and Teller) living in Miami during the first Iraq War who exploit a little-known government initiative that...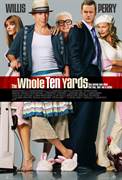 Whole Ten Yards (2004)
This sequel to the $55 million-plus box-office success is written by Mitchell Kapner ("Romeo Must Die") and directed by Howard Deutch ("Grumpier Old Men," "The Great...