Kurt Wimmer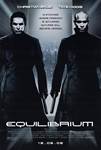 Equilibrium (2002)
Set in a future society in which human emotion is forbidden and is suppressed by a required dose of the drug Prozium, the story follows the spiritual conversion of John Preston (Bale), an agent who must...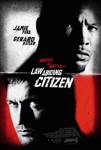 Law Abiding Citizen (2009)
Clyde Shelton (Gerard Butler) is an upstanding family man whose wife and daughter are brutally murdered during a home invasion. When the killers are caught, Nick Rice (Jamie Foxx), a hotshot young Philadelphia...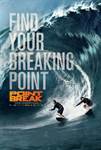 Point Break (2015)
A young FBI agent, Johnny Utah (Luke Bracey), infiltrates a cunning team of thrill-seeking elite athletes – led by the charismatic Bodhi (Edgar Ramirez). The athletes are suspected of carrying out a spate...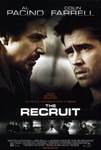 The Recruit (2003)
Of all the CIA operatives-in-training, James Clayton (Colin Farrell) is the one young star agency veteran Walter Burke (Al Pacino) most wants to recruit. But James is far from grateful for the opportunity,...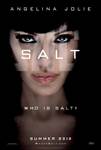 Salt (2010)
In Columbia Pictures' "Salt,"Angelina Jolie" stars as Evelyn Salt, a CIA officer who swore an oath to duty, honor, and country. When she is accused by a defector of being a Russian sleeper...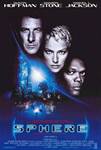 Sphere (1998)
Terrifying underwater action-thriller! Superstars Dustin Hoffman, Sharon Stone and Samuel L. Jackson star in this thrilling adaptation of the Michael Crichton ("Jurassic Park," "Disclosure")...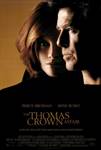 The Thomas Crown Affair (1999)
Thrill-seeking billionaire Thomas Crown (Brosnan) loves nothing more than courting disaster and winning! So when his world becomes too stiflingly safe, he pulls off his boldest stunt ever: stealing a priceless...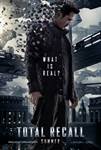 Total Recall (2012)
Welcome to Rekall, the company that can turn your dreams into real memories. For a factory worker named Douglas Quaid (Colin Farrell), even though he's got a beautiful wife (Kate Beckinsale) who he loves,...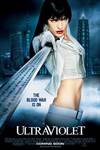 Ultraviolet (2006)
Human society has been decimated by a holocaust caused by biological warfare research gone wrong: instead of creating super-soldiers, a genetically-engineered virus turns infected humans into Hemophages,...