La La Anthony
The 15:17 to Paris (2018)
In the early evening of August 21, 2015, the world watched in stunned silence as the media reported a thwarted terrorist attack on Thalys train #9364 bound for Paris—an attempt prevented by three...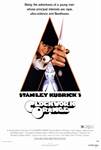 A Clockwork Orange (1971)
In the Britain of the near future, a sadistic punk leads a gang on nightly rape and murder sprees, then is captured and becomes the subject of a grim experiment to eradicate his violent tendencies in this...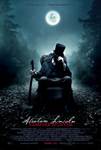 Abraham Lincoln: Vampire Hunter (2012)
From visionary filmmakers Tim Burton and Timur Bekmambetov (director of Wanted) comes this edgy thriller about the untold story that shaped our nation. Abraham Lincoln, history's greatest hunter of the...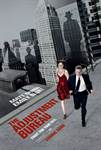 The Adjustment Bureau (2011)
In "The Adjustment Bureau," Matt Damon will play David Norris, a charismatic congressman who seems destined for national political stardom. He meets a beautiful ballet dancer named Elise...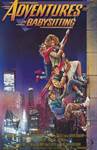 Adventures in Babysitting (1987)
When plans with her boyfriend fall through, high school senior Chris Parker (Elisabeth Shue) ends up babysitting the Anderson kids, Brad (Keith Coogan) and Sara (Maia Brewton) . What should be a quiet...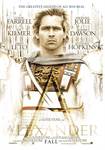 Alexander (2004)
From Academy Award-winning director Oliver Stone ("Any Given Sunday," "Platoon") comes this epic story of Alexander the Great, the King of Macedonia and one of the greatest military...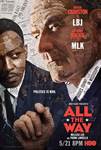 All the Way (2016)
Four-time Emmy-winner Bryan Cranston ("Breaking Bad") delivers a tour-de-force performance as Lyndon B. Johnson in this riveting picture. Reprising the role that netted him a Tony on the stage, Cranston...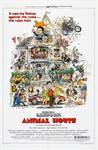 Animal House (1978)
Knowledge is good, but swilling kegs of beer is more fun! Just ask the guys at the Delta House fraternity. Often imitated, but seldom equaled, Animal House spawned a generation of gonzo comedies and launched...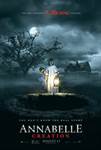 Annabelle: Creation (2017)
She's back!From New Line Cinema comes "Annabelle: Creation," with David F. Sandberg ("Lights Out") helming the follow up to 2014's hugely successful "Annabelle,"...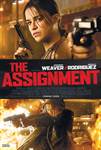 The Assignment (2017)
Legendary director Walter Hill gives the revenge film a modern neo-noir twist with this electrifying thriller. Hit man Frank Kitchen (Rodriguez) is given a lethal assignment, but after being double-crossed,...