Larry Wachowski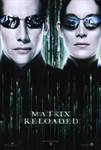 The Matrix Reloaded (2003)
What if the Prophecy is true?What if tomorrow this war could be over? Isn't that worth fighting for? Isn't that worth dying for?Thomas "Neo" Anderson (KEANU REEVES) made a costly decision when he chose...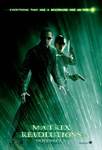 The Matrix Revolutions (2003)
At the stunning conclusion of The Matrix Reloaded, Neo (KEANU REEVES) took another step forward in the quest for truth that began with his journey into the real world at the outset of The Matrix - but...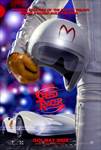 Speed Racer (2008)
Born into the family business of race cars, Speed Racer (Emile Hirsch) is one of the track's hottest stars. Sitting behind the wheel of his awesome Mach 5, Speed consistently blows away the competition....