Lauren Ridloff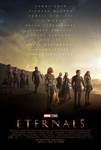 Eternals (2021)
Marvel Studios' Eternals features an exciting new team of Super-Heroes in the Marvel Cinematic Universe, ancient aliens who have been living on Earth in secret for thousands of years. Following the events...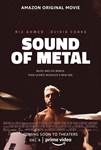 Sound of Metal (2020)
During a series of adrenaline-fueled one-night gigs, itinerant punk-metal drummer Ruben (Riz Ahmed) begins to experience intermittent hearing loss. When a specialist tells him his condition will rapidly...