Leon
2001: A Space Odyssey (1968)
A pair of astronauts heads to Jupiter to investigate a radio signal sent from a mysterious monolith on the moon, but their tranquil trip is endangered when their on-board computer begins acting oddly....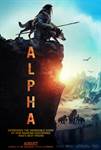 Alpha (2018)
An epic adventure set in the last Ice Age. Europe, 20,000 years ago. While on his first hunt with his tribe's most elite group, a young man is injured and left for dead. Awakening to find himself...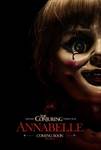 Annabelle (2014)
She terrified you in "The Conjuring," but this is where it all began for Annabelle.Capable of unspeakable evil, the actual doll exists locked up in an occult museum in Connecticut—visited...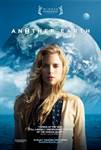 Another Earth (2011)
In Another Earth, Rhoda Williams (Brit Marling), a bright young woman accepted into MIT's astrophysics program, aspires to explore the cosmos. A brilliant composer, John Burroughs (William Mapother), has...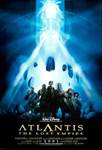 Atlantis: The Lost Empire (2001)
From the creative team who brought you The Lion King and Beauty and the Beast comes an exciting quest of adventure and discovery. Join the expedition and search below the sea for one of the greatest mysteries...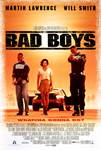 Bad Boys (1995)
From director Michael Bay (The Rock, Armageddon) and the production team of Don Simpson and Jerry Bruckheimer (Beverly Hills Cop, Top Gun) comes a thrill ride of explosive action from beginning to end....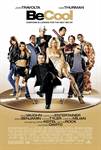 Be Cool (2005)
Be Cool is the wildly hilarious tale about a gangster turned music mogul and what it takes to be number one with a bullet. When Chili Palmer (Travolta) decides to try his hand in the music industry, he...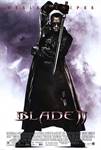 Blade II (2002)
A rare mutation has occurred within the vampire community. The Reaper. A vampire so consumed with an insatiable bloodlust that they prey on vampires as well as humans, transforming victims who are unlucky...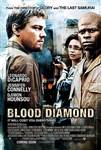 Blood Diamond (2006)
Set against the backdrop of civil war and chaos in 1990's Sierra Leone, Blood Diamond is the story of Danny Archer (Leonardo DiCaprio) - a South African mercenary - and Solomon Vandy (Djimon Hounsou)...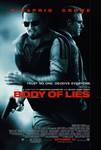 Body of Lies (2008)
The CIA's hunt is on for the mastermind of a wave of terrorist attacks. Roger Ferris is the agency's man on the ground, moving from place to place, scrambling to stay ahead of ever-shifting...