Bad Boys (1995)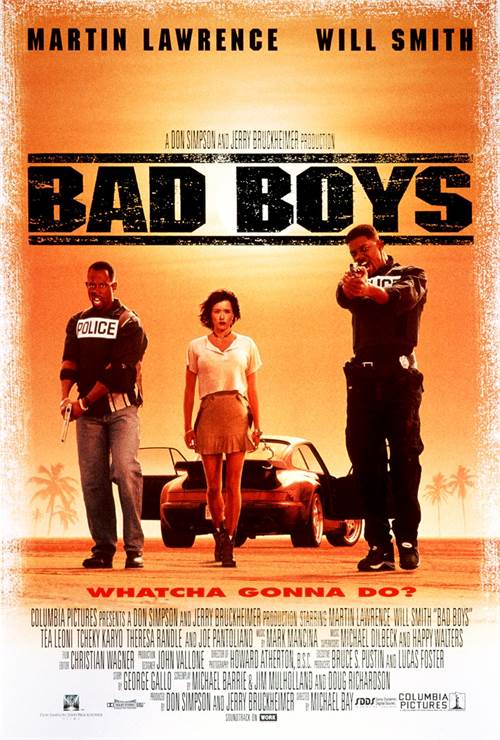 | | |
| --- | --- |
| Director: | |
| Writers: | |
| Cast: | |
| Released: | Friday, April 7, 1995 |
| Length: | 118 minutes |
| Studio: | Columbia Pictures |
| Genre: | Action/Adventure |
| Rating: | Under 17 requires accompanying parent or adult guardian. |
Bad Boys Synopsis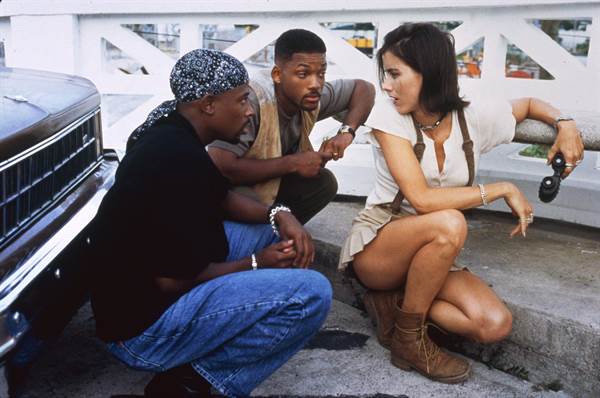 From director Michael Bay (The Rock, Armageddon) and the production team of Don Simpson and Jerry Bruckheimer (Beverly Hills Cop, Top Gun) comes a thrill ride of explosive action from beginning to end. Will Smith and Martin Lawrence team up as partners in crime, crime-fighting that is, in this action-packed flick about a couple of good guys who are real Bad Boys! One hundred million dollars worth of confiscated heroin has just been jacked from police custody. Once the career bust of Detective Mike Lowery (Will Smith) and Marcus Burnett (Martin Lawrence), the missing drugs now threaten to shut down the narcotics division of the Miami Police Department. When the drug investigation turns deadly, the murderers kidnap the only witness, a beautiful police informant (Tea Leoni) and close friend of the boys, which makes things get personal! Fast cars, a gorgeous woman and non-stop action make Bad Boys a guaranteed good time!

Purchase DVD/Blu-ray/4K UHD physical copy of Bad Boys today at Amazon.com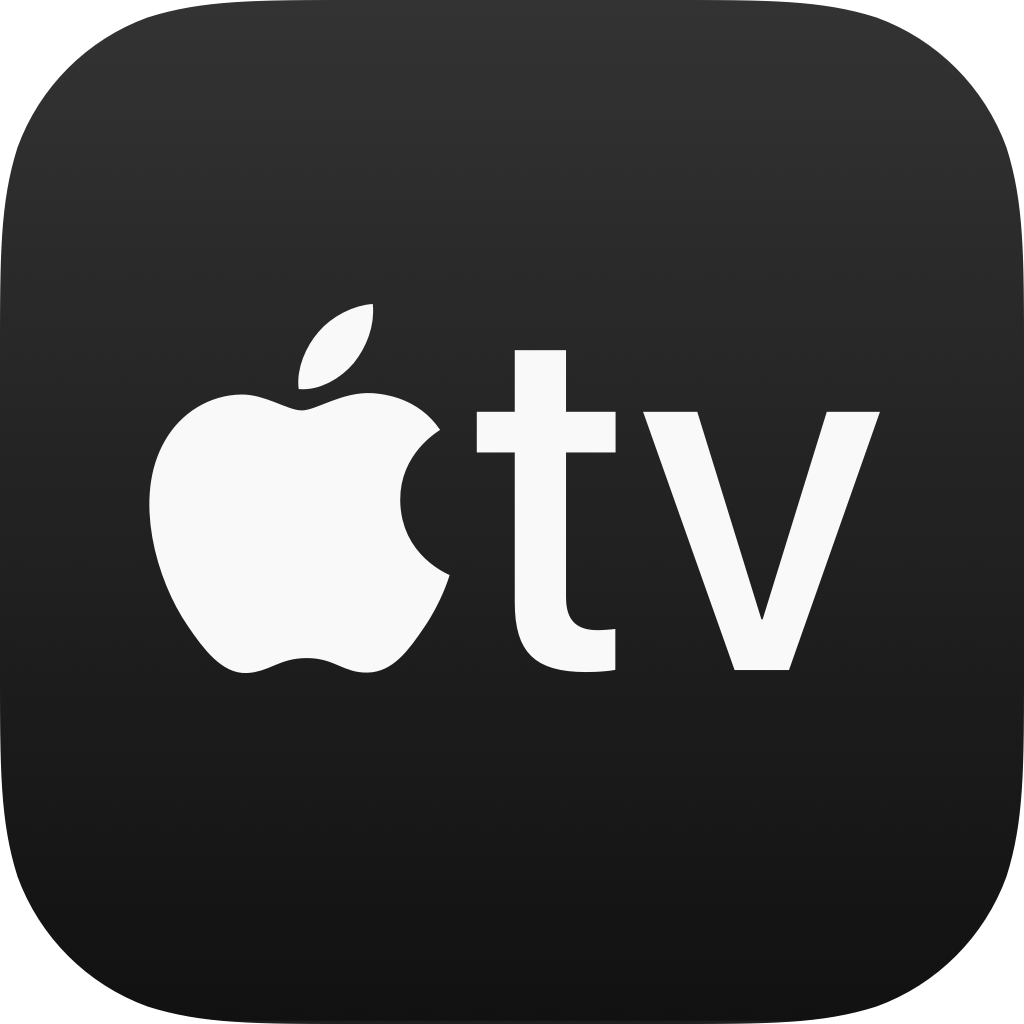 Stream Bad Boys in Digital HD/4K from the AppleTV store.
Bad Boys images are © Columbia Pictures. All Rights Reserved.
Win Bad Boys For Life Passes For Two In Your City in Florida
1/7/2020 2:05 PM EST
Twenty-five years ago we met Miami detectives Marcus Burnett (Martin Lawrence; Martin) and Mike Lowrey (Will Smith; Men in Black) as they investigate a drug-related murder in the feature film, Bad Boys.  Eight years later they were back to entertain audiences once again. Finally, seventeen years later thay have returned in this month's release, BAD BOYS FOR LIFE.  Before it is released nationwide,...
More>>
New Casting Announced for Bad Boys 4
12/20/2018 4:55 PM EST
"Bad Boys 4 Life" has added some fresh faces to its cast. Alexander Ludwig, Vanessa Hudgens, and Charles Melton have signed on for the upcoming film, joining Will Smith and Martin Lawrence.The trio will play a specialized police unit who find themselves butting heads with longtime detectives Mike Lowrey and Marcus Burnett. Ludwig stars in History Channel's "Vikings", which is now in its sixth seas...
More>>
Bad Boys 3 Production Possibly Beginning Soon
10/1/2018 4:42 PM EST
It looks like we could finally be getting another installment of the Bad Boys franchise. After years of going back and forth, there are reports that Sony has set a production date for Bad Boys 3.It has been said that the production date could be sometime in early 2019 with a release set for Martin Luther King Jr. weekend in 2020. Of course, the plan is for Martin Lawrence and Will Smith to reprise...
More>>
Bad Boys 3 Slated for January 2020 Release
5/10/2018 9:33 AM EST
Bad Boys 3, which will once again star Will Smith and Martin Lawrence, has gotten a release date. The film, titled Bad Boys for Life, is slated to debut on Jan. 17, 2020.Sony made the announcement yesterday that the film will be released during the Martin Luther King Jr. holiday weekend, usually a good weekend for box office draw. Bad Boys was originally released in 1995 with a sequel that followe...
More>>
Gabrielle Union to Star in Bad Boys TV Spinoff
10/26/2017 12:20 PM EST
It has been reported that a TV series spinoff to the Bad Boys franchise will be released starring Gabrielle Union, who appeared in the second film of the franchise.Union's character is Special Agent Sydney "Syd" Burnett, who is not only Marcus Burnett's (Martin Lawrence) sister but the love interest of Marcus' partner Mike Lowrey (Will Smith).The series comes from Bad Boys movies' producer Jerry B...
More>>
Sony Interested in Joe Carnahan for Bad Boys 3
6/10/2015 11:04 AM EST
Bad Boys 3 is currently in development, and now Sony is looking to do a rewrite of the script, as well as shop for a director.  Rumor has it that the studio is interested in Joe Carnahan to fill both positions.Carnahan will be directing Motorcade, and recently directed Stretch, starring Patrick Wilson, Ed Helms and Chris Pine.Bad Boys was originally released in 1995 with a sequel in 2003. Michael ...
More>>
Bad Boys 3 Film Confirmed by Martin Lawrence
8/14/2014 3:23 PM EST
While making an appearance on the "Conan" show on Wednesday, Martin Lawrence confirmed that a "Bad Boys 3" film is in the works.The actor was asked by Conan if there was a possibility of the film being made, and Lawrence said, "I believe so, yes. I just talked to Jerry Bruckheimer yesterday and he said it's real; they're working on the script, they're getting close, and it all looks good."There is...
More>>
Bad Boys 3 To Re-team Will Smith, Martin Lawrence and Michael Bay?
8/31/2009 3:36 PM EST
According to HollywoodReporter.com, there is a third installment to the "Bad Boys" franchise in the works.  Columbia Pictures will be developing the project, which is said to have the screenplay being written by Peter Craig. "Bad Boys" features two detectives from Miami, Mike Lowrey and Marcus Burnett, played by Will Smith and Martin Lawrence.  The first two films were released in 1995 and 2003, r...
More>>
Bad Boys / Bad Boys II - Set 4K Review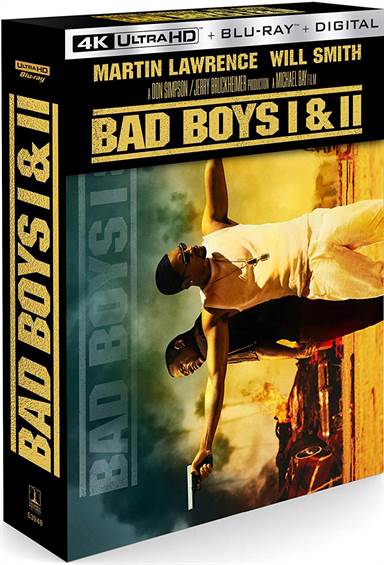 Bad Boys, Bad Boys, whatcha gonna do? Whatcha gonna do when they come for you? …Now you have the song stuck in your head too just like I do since watching both
Bad Boys
and
Bad Boys II
on 4K. The Michael Bay (
Transformers
) directed films were a hit when they came out in 1995 and 2003 respectively and there have been rumors since then that a third installment is in the works for 2020. For now, fans will have to be content to rewatch the first two in the latest technology - 4K UHD Blu-ray.
Bad Boys teamed Mike Lowry (Will Smith; Men in Black) and Marcus Burnett (Martin Lawrence; Martin) as Miami Police detectives who are part of the Narcotics team. As partners they banter and fight like a married couple, which adds a little bit of comedy to these otherwise action films, they solve crimes related to the drug trade in South Florida.
In Bad Boys, Lowery and Burnett landed the biggest drop bust of their lives only to have the heroin stole from the police station vault in what seems to have been an inside job. As they investigate the theft, one of Lowery's friend's is murdered and her best friend, Julie (Tea Leoni; Jurassic Park III) is the only witness that Burnett and Lowery need to protect. Meanwhile, they have to find theist heroin before the theft is leaked to the press and a public relations nightmare ensues.
Bad Boys II sees the duo once again following the drugs but this time it's even more complicated as Burnett's little sister, Syd (Gabrielle Union; Bring It On), working undercover for the DEA trying to bring down Cuban Drug Lord Johnny Tapia (Jordi Molla; Blow). As Lowery and Burnett follow the money Syd is laundering for Tapia they put her life in danger and eventually have to follow Tapia to Cuba to save her life. Meanwhile, both men are evaluating their partnership as Burnett reveals he has requested a transfer.
Smith and Lawrence are a good team so it's no surprise they pair up for a second film and possibly a third in the future. Their banter is cute and well-timed and makes for some fun in these movies. Touted as the replacement to the Lethal Weapon franchise, these films, unfortunately, don't quite measure up but they certainly have their moments.
As Bay's first full-length feature film, Bad Boys offers an inkling of the filmmaker he was destined to become. Unusual angles, elongated chase scenes, and massive explosions are evident throughout. These scenes are the staples of the trademarks in Bay's future movies. However, a standout moment comes in Bad Boys II when Bay gives a 360, full circle view of a shootout between Lowery and the bad guys.
The 4K Blu-rays are some of the best quality videos out today. The picture for both films are sharp and clean and details can be seen clearly throughout. This is especially nice when watching the establishing shots of the beautiful Miami landscape. The Dolby Atmos audio only serves to enhance the video and is an excellent compliment. It accentuates the driving soundtrack of both movies and offers the audience a fully immersive experience especially during the explosions. The packaging is the only new "extra" as all of the others are ported over from the previous Blu-ray releases.
If you are a Michael Bay or Will Smith or Martin Lawrence or any combination thereof then you will want to own the double pack of these two films on 4K. While the stories aren't unique, Bay's interesting directing style and the exceptional quality of this 4K UHD Blu-ray set make these movies worth owning.
Grade: B+
For more reviews please visit our film/television review section.
SPONSORED LINKS