Search Results For Martin Lawrence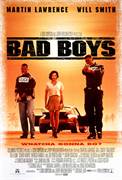 Bad Boys (1995)
From director Michael Bay (The Rock, Armageddon) and the production team of Don Simpson and Jerry Bruckheimer (Beverly Hills Cop, Top Gun) comes a thrill ride of explosive action from beginning to...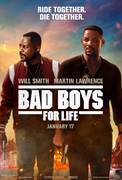 Bad Boys For Life (2020)
The Bad Boys Mike Lowrey (Will Smith) and Marcus Burnett (Martin Lawrence) are back together for one last ride in the highly anticipated Bad Boys for Life.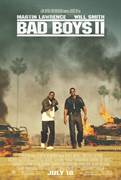 Bad Boys II (2003)
Narcotics detectives Lowrey (Will Smith) and Burnett (Martin Lawrence) are assigned to a high-tech task force investigating the flow of the designer drug ecstasy into Miami. Before long, they're...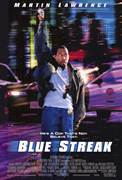 Blue Streak (1999)
After spending two years in jail, cocky fast-talking jewel thief Miles Logan finds himself on the right side of the law. Now a free man, Logan is determined to retrieve the stolen diamond that he hid...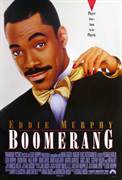 Boomerang (1992)
Eddie Murphy plays Marcus Graham, a hotshot advertising executive who's also an insatiable womanizer. He is thus hardly prepared for his new boss, Jacqueline, played by Robin Givens. In terms of...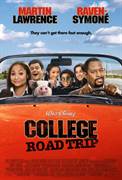 College Road Trip (2008)
A college-bound girl (Raven-Symone) has her hopes of independence shattered when her overbearing police chief father (Martin Lawrence) insists on escorting her on a road trip to prospective...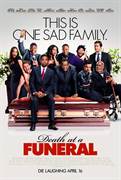 Death at a Funeral (2010)
A re-imagining of "Death at a Funeral," the 2007 MGM comedy directed by Frank Oz. The plan is to make an ensemble comedy about a funeral ceremony that leads to the digging up of shocking family...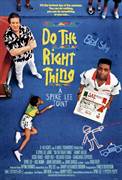 Do The Right Thing (1989)
This powerful visual feast combines humor and drama with memorable characters while tracing the course of a single day on a block in the Bedford-Stuyvesant area of Brooklyn. It's the hottest day of...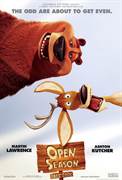 Open Season (2006)
A grizzly bear named Boog (Martin Lawrence), domesticated by a park ranger, Beth, helps deer friend Elliot (Ashton Kutcher) escape from the mullet-sporting hunter, Shaw. When the animals escape to the...