Lynn Collins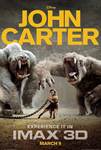 John Carter (2012)
From Academy Award®–winning filmmaker Andrew Stanton comes "John Carter"—a sweeping action-adventure set on the mysterious and exotic planet of Barsoom (Mars). "John Carter" is based on...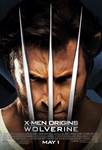 X-Men Origins: Wolverine (2009)
X-Men Origins: Wolverine is set to star Jackman and will be directed by Gavin Hood (Tsotsi, Rendition). The producers are Lauren Shuler Donner and Ralph Winter (who produced all three previous "X-Men"...