Mark Blum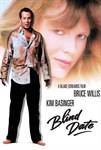 Blind Date (1987)
hen Walter Davis (Bruce Willis, The Sixth Sense) is set up with gorgeous Nadia Gates (Kim Basinger, No Mercy), the perfect Blind Date dissolves into disaster in this sexy comedy caper. Walter invites beautiful...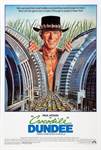 Crocodile Dundee (1986)
Paul Hogan's hilarious, endearing performance made "Crocodile" Dundee the biggest box-office comedy smash of 1986! Michael J. "Crocodile" Dundee (Hogan) is a free spirited Australian who hunts crocodiles...