Mark Millar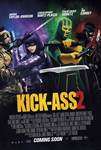 Kick-Ass 2 (2013)
Kick-Ass, Hit Girl and Red Mist return for the follow-up to 2010's irreverent global hit: Kick-Ass 2. After Kick-Ass' (Aaron Taylor-Johnson) insane bravery inspires a new wave of self-made masked crusaders,...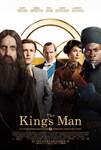 The King's Man (2021)
As a collection of history's worst tyrants and criminal masterminds gather to plot a war to wipe out millions, one man must race against time to stop them. Discover the origins of the very first independent...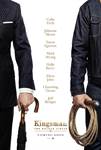 Kingsman: The Golden Circle (2017)
"Kingsman: The Secret Service" introduced the world to Kingsman - an independent, international intelligence agency operating at the highest level of discretion, whose ultimate goal is to keep...