Mary Steenburgen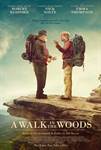 A Walk In The Woods (2015)
In this new comedy adventure, celebrated travel writer, Bill Bryson (Academy Award winner Robert Redford), instead of retiring to enjoy his loving and beautiful wife (Academy Award winner Emma Thompson),...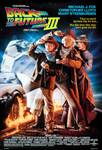 Back to the Future Part III (1990)
The conclusion of the trilogy sends Marty McFly on a rescue mission to the year 1885, where he must save Doc Brown from death at the hands of yet another member of the Tannen clan. However, there are a...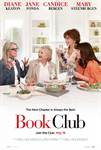 Book Club (2018)
Diane (Diane Keaton) is recently widowed after 40 years of marriage. Vivian (Jane Fonda) enjoys her men with no strings attached. Sharon (Candice Bergen) is still working through a decades-old divorce....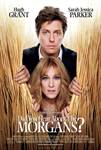 Did You Hear About the Morgans? (2009)
The comedy Did You Hear About the Morgans? follows a highly successful Manhattan couple, Meryl and Paul Morgan (Sarah Jessica Parker and Hugh Grant), whose almost-perfect lives have only one notable failure......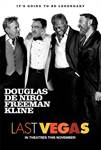 Last Vegas (2013)
Aging pals Billy (Michael Douglas), Paddy (Robert De Niro), Archie (Morgan Freeman) and Sam (Kevin Kline) have been best friends since childhood. When Billy finally proposes to his much-younger girlfriend,...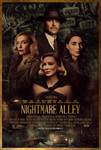 Nightmare Alley (2021)
When charismatic but down-on-his-luck Stanton Carlisle (Bradley Cooper) endears himself to clairvoyant Zeena (Toni Collette) and her has-been mentalist husband Pete (David Strathairn) at a traveling carnival,...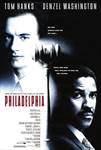 Philadelphia (1994)
Hailed as a landmark film that dazzles with deep emotion and exceptional acting, Philadelphia stars Tom Hanks and Denzel Washington as two competing lawyers who join forces to sue a prestigious law firm...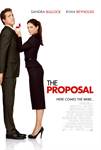 The Proposal (2009)
When high-powered book editor Margaret (Sandra Bullock) faces deportation to her native Canada, the quick-thinking exec declares that she's actually engaged to her unsuspecting put-upon assistant Andrew...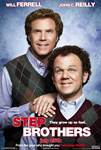 Step Brothers (2008)
Brennan Huff, a sporadically employed thirty-nine-year-old who lives with his mother, Nancy. Dale Doback, a terminally unemployed forty-year-old who lives with his father, Robert. When Robert and Nancy...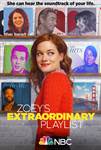 Zoey's Extraordinary Playlist (2020)
If there's a song in your heart, it will get in her head. Jane Levy stars in this high-concept drama as Zoey Clarke, a whip-smart computer coder forging her way in San Francisco. After an unusual event,...