Matt Damon

The Adjustment Bureau (2011)
In "The Adjustment Bureau," Matt Damon will play David Norris, a charismatic congressman who seems destined for national political stardom. He meets a beautiful ballet dancer named Elise Sellas, only to find strange circumstances keepi...


Boston (2017)
Boston chronicles the story of the iconic race from its humble 15-runner origins to the present day. In addition to highlighting the event as the oldest annually contested marathon in the world, the film showcases many of the most important moments i...


The Bourne Identity (2002)
Based very loosely on Robert Ludlum's novel, the Bourne Identity is the story of a man whose wounded body is discovered by fisherman who nurse him back to health. He can remember nothing and begins to try to rebuild his memory based on clues such...


The Bourne Supremacy (2004)
Matt Damon returns as Jason Bourne, an amnesiac haunted by his past as a deadly government operative. Bourne's now hidden away with his girlfriend in Goa, but an assassin soon comes looking for him. Bourne decides to find out why he's being t...


The Bourne Ultimatum (2007)
All he wanted was to disappear. Instead, Jason Bourne (Matt Damon) is now hunted by the people who made him what he is. Having lost his memory and the one person he loved, he is undeterred by the barrage of bullets and a new generation of highly-trai...


Contagion (2011)
When Beth Emhoff (Gwyneth Paltrow) returns to Minnesota from a Hong Kong business trip, she attributes the malaise she feels to jet lag. However, two days later, Beth is dead, and doctors tell her shocked husband (Matt Damon) that they have no idea w...


The Departed (2006)
To take down South Boston's Irish Mafia, the police send in one of their own to infiltrate the underworld, not realizing the syndicate has done likewise in director Martin Scorsese's crime thriller. While undercover cop Billy Costigan (Leonar...


Dogma (2009)
Two renegade fallen angels attempt to jerry-rig the entire cosmological system -- unless a rag-tag group of humans can stop them. Loki (Matt Damon) and Bartleby (Ben Affleck) are searching for a way out of everlasting exile in Wisconsin when they stu...


Downsizing (2017)
Downsizing imagines what might happen if, as a solution to over-population, Norwegian scientists discover how to shrink humans to five inches tall and propose a 200-year global transition from big to small. People soon realize how much further money...


Elysium (2013)
In the year 2159, two classes of people exist. The first are the very wealthy who live on Elysium, a pristine man-made space station looking like a stanford torus built by the Armadyne Corporation. The rest live on an overpopulated, ruined Earth. Sec...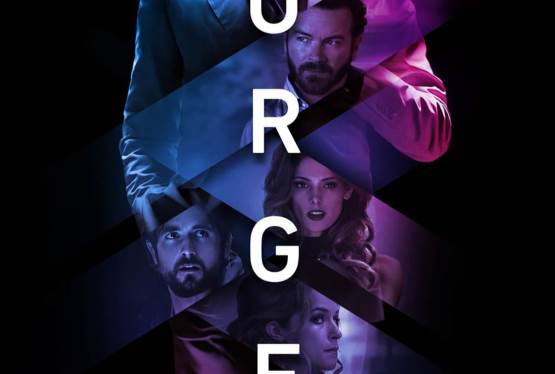 Urge
WAS: $14.99
NOW: $7.99