Matt Lucas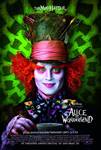 Alice In Wonderland (2010)
From Walt Disney Pictures and visionary director Tim Burton comes an epic 3D fantasy adventure ALICE IN WONDERLAND, a magical and imaginative twist on some of the most beloved stories of all time. JOHNNY...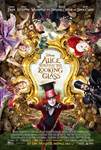 Alice Through the Looking Glass (2016)
In Disney's "Alice Through the Looking Glass," an all-new spectacular adventure featuring the unforgettable characters from Lewis Carroll's beloved stories, Alice returns to the...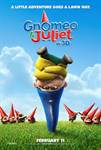 Gnomeo & Juliet (2011)
The greatest love story ever told, starring...garden gnomes? In "Gnomeo & Juliet," Shakespeare's revered tale gets a comical, off-the-wall makeover. Directed by Kelly Asbury (co-director...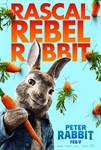 Peter Rabbit (2018)
Peter Rabbit, the mischievous and adventurous hero who has captivated generations of readers, now takes on the starring role of his own irreverent, contemporary comedy with attitude. In the film, Peter's...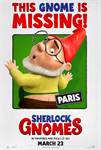 Sherlock Gnomes (2018)
The beloved garden gnomes from GNOMEO AND JULIET are back for a whole new adventure in London. When Gnomeo and Juliet first arrive in the city with their friends and family, their biggest concern is getting...