Max von Sydow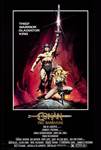 Conan The Barbarian (1982)
Conan was still a child when he saw his parents murdered and his village burned by a horde of savages, lead by the semi-god Thulsa Doom. They took him to the north, where he grew up working like an animal,...
The Exorcist (1973)
The frightening and realistic tale of an innocent girl inhabited by a terrifying entity, her mother's frantic resolve to save her and two priests--one doubt-ridden, the other a rock of faith--joined in...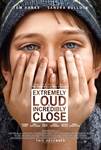 Extremely Loud And Incredibly Close (2012)
Adapted from the acclaimed bestseller by Jonathan Safran Foer, Extremely Loud & Incredibly Close is a story that unfolds from inside the young mind of Oskar Schell, an inventive eleven year-old New...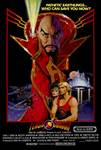 Flash Gordon (1980)
Alex Raymond's famous comic strip blasts to life in the action-packed sci-fi adventure Flash Gordon. When energy waves pull the moon out of orbit, New York Jets quarterback Flash Gordon (Sam J. Jones)...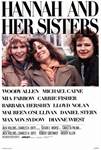 Hannah and Her Sisters (1986)
A romantic comedy set in New York over a Thanksgiving holiday involving Hannah (Mia Farrow) and her precocious siblings (Barbara Hershey, Dianne Wiest), all playing virtual musical chairs with a gang of...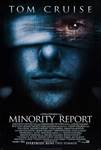 Minority Report (2002)
Based on a short story by the late Philip K. Dick, this science fiction-thriller reflects the writer's familiar preoccupation with themes of concealed identity and mind control. Tom Cruise stars as...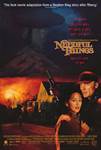 Needful Things (1993)
Everyone in Castle Rock is curious and thrilled when a new antique shop, called Needful Things, opens its doors. The shop has something for everyone, and its owner, a charming man named Leland Gaunt, seems...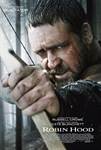 Robin Hood (2010)
A love triangle forms between the legendary do-gooder Robin Hood, his Maid Marian and the archer's arch nemesis, the Sheriff of Nottingham. Crowe stars as the Sheriff of Nottingham in a scenario that...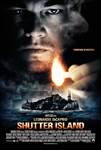 Shutter Island (2010)
The film, based on the novel "Shutter Island" by Dennis Lehane, is an atmospheric psychological thriller set in a 1950s asylum for the criminally insane. It's 1954, and up-and-coming U.S....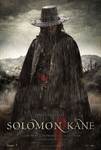 Solomon Kane (2012)
As the story opens, Kane and his band of pillagers are carving a bloody path through hordes of defenders in an exotic city in northern Africa. But, when Kane decides to attack a mysterious nearby castle...