Melissa Stack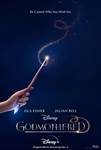 Godmothered (2020)
Set at Christmas time, "Godmothered" is a comedy about Eleanor, a young, inexperienced fairy godmother-in-training (Jillian Bell), who upon hearing that her chosen profession is facing extinction, decides...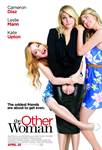 The Other Woman (2014)
After discovering her boyfriend is married, a woman (Cameron Diaz) tries to get her ruined life back on track. But when she accidentally meets the wife he's been cheating on (Leslie Mann), she realizes...