Search Results For Michael Chaves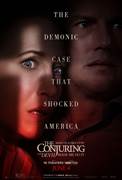 The Conjuring 3: The Devil Made Me Do It (2021)
"The Conjuring: The Devil Made Me Do It" reveals a chilling story of terror, murder, and unknown evil that shocked even experienced real-life paranormal investigators Ed and Lorraine Warren. One of...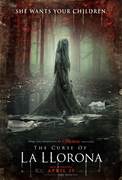 The Curse of La Llorona (2019)
La Llorona. The Weeping Woman. A horrifying apparition, caught between Heaven and Hell, trapped in a terrible fate sealed by her own hand. The mere mention of her name has struck terror around the...