Michael Finch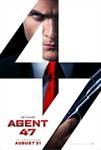 Hitman: Agent 47 (2015)
Based on the top-selling, award-winning videogame franchise, "Agent 47" is an all-new motion picture about an elite and genetically engineered assassin, known only by the last two digits –...
John Wick: Chapter 4 (2023)
John Wick (Keanu Reeves) takes on his most lethal adversaries yet in the upcoming fourth installment of the series. With the price on his head ever increasing, Wick takes his fight against the High Table...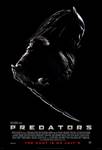 Predators (2010)
Maverick filmmaker Robert Rodriguez tackles producing duties for a revamp of the Predator film series with this 20th Century Fox/Troublemaker Studios production focusing on a human survival adventure set...