Predators (2010)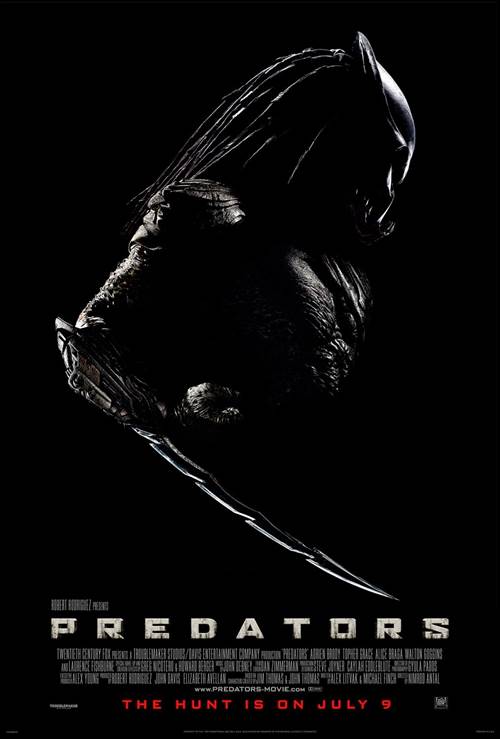 | | |
| --- | --- |
| Director: | |
| Writers: | |
| Cast: | |
| Released: | Wednesday, July 7, 2010 |
| Length: | 106 minutes |
| Studio: | 20th Century Studios |
| Genre: | Sci-Fi/Fantasy, Action/Adventure |
| Rating: | Under 17 requires accompanying parent or adult guardian. |
Predators Synopsis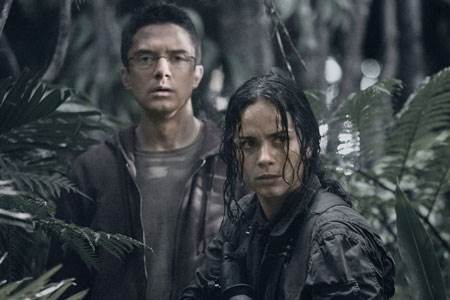 Maverick filmmaker Robert Rodriguez tackles producing duties for a revamp of the Predator film series with this 20th Century Fox/Troublemaker Studios production focusing on a human survival adventure set on the Predator's home planet.Rugged mercenary Royce (Adrien Brody) inherits command of an elite team of human fighters -- including dorky-but-dangerous Edwin (Topher Grace) and tough-but-beautiful Isabelle (Alice Braga) -- as they are hunted by a race of ruthless alien trackers known as Predators. Director Nimród Antal's sci-fi action explosion, which also stars Laurence Fishburne and an uzi-toting Danny Trejo, is a direct sequel to the 1987 blockbuster Predator.
Predators images are © 20th Century Fox. All Rights Reserved.
Prey Becomes Hulu's #1 Premier to Date
8/9/2022 3:11 PM EST
20th Century Studios' "Prey" has officially become Hulu's #1 premier to date, including all film and TV series debuts.In addition to this amazing achievement, the film is also the most watched film premiere on Star+ in Latin America and Disney+ under...
| Full Article
Predator Sequel to Drop on Hulu in Summer 2022
11/12/2021 2:11 PM EST
Disney announced today, on Disney+ Day, that the "Predator" sequel, titled "Prey", will drop in Summer 2022. The film will debut on Hulu, the sister streaming service to Disney+.The film will take place 300 years ago in the world of the Comanche Nati...
| Full Article
Predator Scribes and Disney's 20th Century Division Battling Ove...
4/16/2021 10:59 AM EST
"Predator" scribes Jim and John Thomas have filed a lawsuit against Disney. The duo is looking to regain the rights for the 1987 film. In response to this, Disney's 20th Century has also filed a suit in order to keep the rights to the film.The brothe...
| Full Article
Benicio del Toro to Star in Predator Reboot
9/13/2016 12:18 PM EST
Benicio del Toro is currently in talks to star in Fox's upcoming reboot of Predator.  The original franchise began back in 1987 and, of course, starred Arnold Schwarzenegger.The film will be directed by Shane Black and written by Fred Dekker.  The fi...
| Full Article
Arnold Schwarzenegger Interested in Predator Role
3/8/2016 9:31 AM EST
Arnold Schwarzenegger said that he plans on meeting with Shane Black, The Predator screenwriter and director, to discuss his possible return as Major Alan "Dutch" Schaefer for the upcoming film."I haven't talked with him (Shane Black) yet but I'm goi...
| Full Article
Predator Film Script Turned in to Studio
11/30/2015 2:06 PM EST
The script for the sequel to 20th Century Fox's Predator has been completed and handed in, according to Fred Dekker, the script writer.  This marks one step closer to the sequel that many fans are curious and excited about.The film project was announ...
| Full Article
Ridley Scott Confirms Prometheus 2 as Next Film
8/28/2015 3:14 PM EST
During a recent interview, Ridley Scott has confirmed that Prometheus 2 is, in fact, the next film he has lined up.  While speaking about his film, The Martian, alongside Matt Damon, Damon commented, "Ridley was done with the movie about two weeks af...
| Full Article
Predator Reboot To Be Released
6/25/2014 12:06 PM EST
It was announced this morning that there will be a "Predator" reboot released, and that the film will be directed by Shane Black (Iron Man 3).The original film was released in 1990 and starred Arnold Schwarzenegger, Carl Weathers, Bill Duke, Jesse Ve...
| Full Article
A Head-Popping Film With Friends (Predator 3D at SDCC)
8/2/2013 2:37 PM EST
When the water rises in a creek, it rushes. Allowing for the poor analogy of crowds of water molecules and crowds of people, you could not reach the same conclusion on the main exhibit hall floor of San Diego Comic-Con International, though 2013 seem...
| Full Article
Predators Trailer "Money Shot" Not In Actual Film
7/13/2010 8:44 PM EST
Robert Rodriguez sat down with MTV news a few weeks ago to discuss the recently released "Predators" film. While being interviewed, Rodriguez was asked why a specific scene that was shown in the trailer was left out of the actual film. The scene is q...
| Full Article
Robert Rodriquez To Re-make Predator
5/11/2009 3:27 PM EST
For all you "Predator" and Robert Rodriguez fans out there, listen up. Word has it that the acclaimed director has plans on doing a remake of the classic Arnold Schwarzenegger action/sci-fi film, Predator.Rodriguez announced his decision at a press c...
| Full Article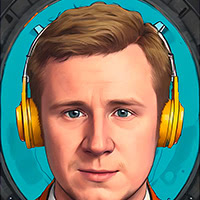 Movie / Film Review
Do you realize how great things are now? No longer are we bound by the conventions of cinema to listen to Jesse Ventura wax metaphor on his sexual prowess. The adhocracy of special effects devices has been banished in favor of computers, and shall ever be unmourned. The false camaraderie of impossib...
Physical Media: Blu-ray Review
In 1987, a new science fiction/action franchise was born by John McTiernan(Die Hard), starring Arnold Schwarzenegger (Terminator, True Lies), Carl Weathers (Rocky), Jesse Ventura (The Running Man), and Bill Duke (Commando). The film went on to spawn a direct sequel and two spin-off films.&nbsp...
SPONSORED LINKS