Search Results For Robert Rodriguez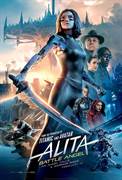 Alita: Battle Angel (2019)
Visionary filmmakers James Cameron (AVATAR) and Robert Rodriguez (SIN CITY) create a groundbreaking new heroine in ALITA: BATTLE ANGEL, an action-packed story of hope, love and empowerment. Set...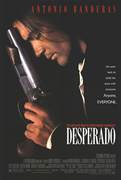 Desperado (1995)
We pick up the story as a continuation of El Mariachi, where an itinerant musician, looking for work, gets mistaken for a hitman and thereby entangled in a web of love, corruption, and death. This...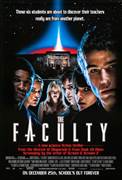 The Faculty (1998)
Many teens think their teachers hail from another planet -- but what if it's true? Herrington High students notice that faculty members Furlong (Jon Stewart), Miss Burke (Famke Janssen), Principal...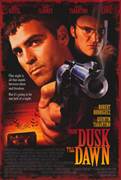 From Dusk Till Dawn (1996)
Robbers-on-the-lam Seth (George Clooney) and Richard Gecko (Quentin Tarantino) take an ex-preacher (Harvey Keitel) and his kid's hostage. On a race to the Mexican border, they rendezvous at a cantina...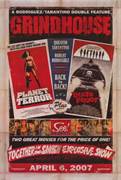 Grindhouse (2007)
The film Grindhouse gleefully resurrects the theatrical experience of watching back-to-back "exploitation" movies. Written and directed by two of the genre's most hard-core and...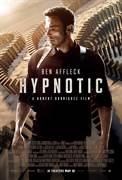 Hypnotic (2023)
Determined to find his missing daughter, Austin detective Danny Rourke (Ben Affleck) instead finds himself spiraling down a rabbit hole while investigating a series of reality-bending bank robberies...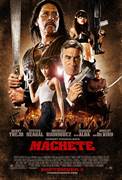 Machete (2010)
Machete is based on the fake trailer in Robert Rodriguez's 2007 Grindhouse, featuring Danny Trejo and Jeff Fahey reprising their original roles.The feature version of the trailer finds Machete...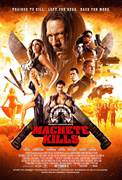 Machete Kills (2013)
"Machete Kills" is an action-packed thrill ride about the adventures of legendary secret agent Machete Cortez (Danny Trejo). In his latest mission, Machete is recruited by the U.S....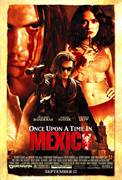 Once Upon a Time in Mexico (2003)
Leaping back into action, gun-slinging, guitar-toting hero "El Mariachi" is back in town in ONCE UPON A TIME IN MEXICO, as director Robert Rodriguez delivers the epic final chapter of his pulp Western...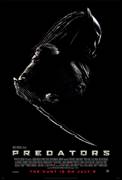 Predators (2010)
Maverick filmmaker Robert Rodriguez tackles producing duties for a revamp of the Predator film series with this 20th Century Fox/Troublemaker Studios production focusing on a human survival adventure...