Michael LeSieur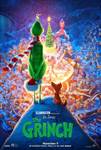 The Grinch (2018)
For their eighth fully animated feature, Illumination and Universal Pictures present The Grinch, based on Dr. Seuss' beloved holiday classic. The Grinch tells the story of a cynical grump who goes...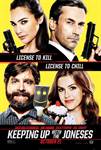 Keeping Up With The Joneses (2016)
Go deep undercover in this hilarious action-comedy with an all-star cast including Zach Galifianakis, Jon Hamm, Isla Fisher and Gal Gadot. An ordinary suburban couple finds it's not easy keeping...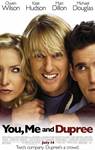 You, Me and Dupree (2006)
Owen Wilson, Kate Hudson and Matt Dillon deliver non-stop laughs and fun in You, Me and Dupree. Newlyweds Carl and Molly (Dillon and Hudson) are just beginning their life together when Carl's oldest...