Michael McShane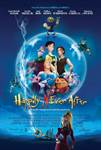 Happily N'Ever After (2007)
Once upon a time in Fairy Tale Land, all is well: Cinderella's at the ball, Rapunzel's letting her hair down, and Sleeping Beauty's about to get a big smooch.But just as it's all headed for Happily Ever...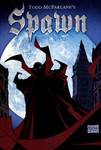 Todd McFarlane's Spawn (1997)
There is a war going on between heaven and hell. Earth is the battlefield. Human souls are the prize. On the front lines, where good and evil collide, is a soldier in search of his past and his future: Spawn....