Mike Mignola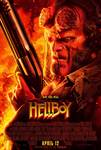 Hellboy (2019)
Hellboy is back, and he's on fire. From the pages of Mike Mignola's seminal work, this action packed story sees the legendary half-demon superhero (David Harbour, "Stranger Things") called to the English...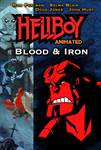 Hellboy: Blood and Iron (2007)
When Hellboy (Ron Perlman), Liz Sherman (Selma Blair), and Abe Sapien (Doug Jones) are assigned to investigate the ghost-infested mansion of a publicity-hound billionaire, they uncover a plot to resurrect...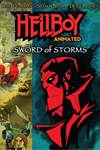 Hellboy: Sword of Storms (2006)
A folklore professor becomes unwittingly possessed by the ancient Japanese demons of Thunder and Lightning. But when The Bureau of Paranormal Research & Defense dispatches a team of agents to investigate,...