Mike Newell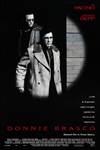 Donnie Brasco (1997)
Posing as jewel broker Donnie Brasco, FBI agent Joseph D. Pistone (Johnny Depp) is granted entrance into the violent mob family of aging hit man Lefty Ruggiero (Al Pacino). When his personal and professional...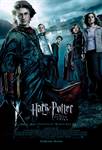 Harry Potter and the Goblet of Fire (2005)
Harry's fourth year at Hogwarts is about to start and he is enjoying the summer vacation with his friends. They get the tickets to The Quidditch World Cup Final but after the match is over, people dressed...
Prince of Persia: The Sands of Time (2010)
Ubisoft's popular video-game series of the same name gets adapted for the big screen in this sweeping fantasy adventure starring Jake Gyllenhaal and Gemma Arterton. The setting is sixth century Persia....