Miranda Richardson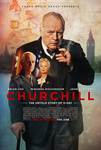 Churchill (2017)
Tensions mount for the beleaguered British Prime Minister Winston Churchill (Brian Cox) in the days leading up to infamous Allied D-Day landings in Normandy, France in June, 1944. Fearful of repeating...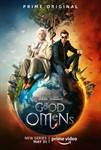 Good Omens (2019)
Aziraphale and Crowley, of Heaven and Hell respectively, have grown rather fond of the Earth. So it's terrible news that it's about to end. The armies of Good and Evil are amassing. The Four Horsemen...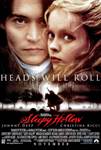 Sleepy Hollow (1999)
In woods near the tiny New England village of Sleepy Hollow in the late 18th century, people shutter their windows at night, and few venture out, as legend and gossip tell of a mysterious Headless Horseman...
Stronger (2017)
One man becomes a symbol of hope and determination for a wounded city in Stronger, a deeply personal account of the infamous 2013 Boston Marathon bombing and its aftermath. Based on Jeff Bauman's...