Nikki Amuka-Bird
Knock At The Cabin (2023)
While vacationing at a remote cabin, a young girl and her parents are taken hostage by four armed strangers who demand that the family make an unthinkable choice to avert the apocalypse. With limited access...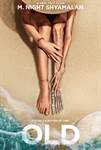 Old (2021)
Visionary filmmaker M. Night Shyamalan unveils a chilling, mysterious new thriller about a family on a tropical holiday who discover that the secluded beach where they are relaxing for a few hours is somehow...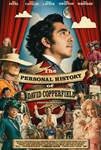 The Personal History of David Copperfield (2020)
THE PERSONAL HISTORY OF DAVID COPPERFIELD re-imagines Charles Dickens' classic ode to grit and perseverance through the comedic lens of its award-winning filmmakers— giving the Dickensian tale new life...