Old (2021)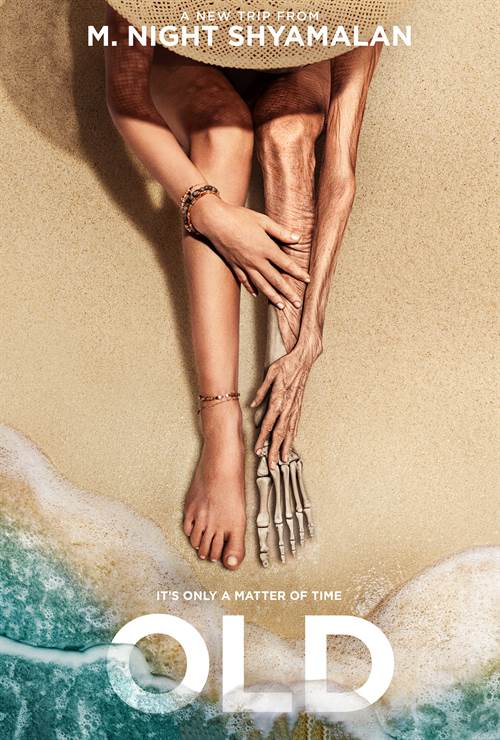 Share this:
| | |
| --- | --- |
| Director: | |
| Writers: | |
| Cast: | |
| Released: | Friday, July 23, 2021 |
| Length: | 108 minutes |
| Studio: | Universal Pictures |
| Genre: | Thriller |
| Rating: | Some material may be inappropriate for children under 13. |
Synopsis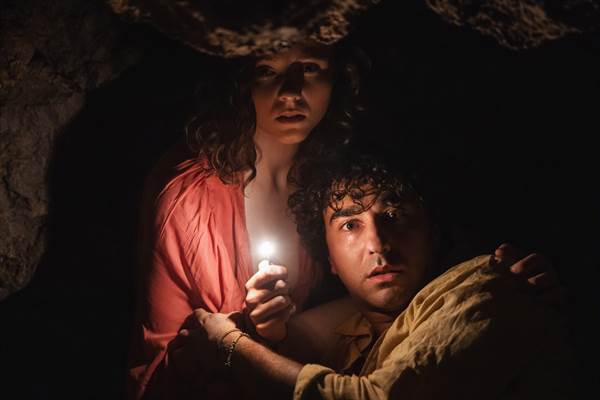 This summer, visionary filmmaker M. Night Shyamalan unveils a chilling, mysterious new thriller about a family on a tropical holiday who discover that the secluded beach where they are relaxing for a few hours is somehow causing them to age rapidly … reducing their entire lives into a single day.

Purchase DVD/Blu-ray/4K UHD physical copy of Old today at Amazon.com
Listen to the Old soundtrack on Apple Music.
Old images are © Universal Pictures. All Rights Reserved.
Win Passes To An Advanced Screening of M. Night Shyamalan's OLD ...
7/14/2021 6:37 PM EST
M. Night Shyamalan (The Sixth Sense) is known for creating suspenseful scenarios that always have a twist at the end.  Over the years he has entertained audiences with some hits, as well as a couple of misses but his movies are always thrilling and unpredictable.  His latest release, OLD, is coming out in theaters on July 23.2021 but Universal Pictures, in conjunction with FlickDirect, would like ...
More>>
Old Theatrical Review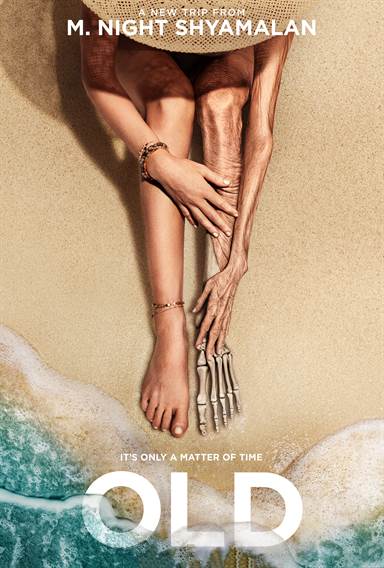 Writer/director/actor/producer M. Night Shyamalan is known for creating thrilling stories that usually have a twist at the end. Though he directed two films prior, his breakout movie, The Sixth Sense, came out in 1999, and ever since he has been entertaining us with films like Signs, Unbreakable / Split / Glass, and The Village. He has had some incredible hits and a few misses amongst his eighteen directorial credits but audiences can be assured his movies will all be dark in nature and will almost always have a twist at the end. His latest endeavor, Old, scheduled for release this week follows that same formula we have come to expect from him.

Guy (Gael García Bernal; Y Tu Mamá También), Prisca (Vicky Krieps; Phantom Thread), and their children, Trent and Maddox (portrayed by various actors at different ages), head to an unknown tropical island for a relaxing vacation. Guy and Prisca have agreed to give their kids one last family trip before they disclose they are separating and that Prisca has a tumor. While at the resort, it is suggested that the family check out the secluded beach on the other side of the Island and the four agree to spend the day there.

Once they arrive, they find a few other hotel guests relaxing on the beach but when a dead body is discovered floating in the water, their dream of a serene, stress-free day is shattered. They suddenly realize something isn't quite right when 1) the three children are growing and changing at a rapid rate and 2) the rock formation they walked through to get to the beach has some magical power keeping them on the beach. As the day wears on the hotel guests, who it turns out to have some sort of "illness", grow older and older until they eventually die. The next morning only Trent and Maddox are left and, with a cryptic note from Trent's new hotel friend, they figure out how to get off the beach before they too grow old and die.

After watching his films, one has to wonder what warped ideas live inside Shyamalan's brain. His stories are always unique, generally shocking, well-written, and disturbing. Whether it is a boy seeing/speaking to dead people or a man with multiple personalities holding teenage girls hostage, he delivers the unexpected and often does it in such a way so the audience doesn't see what's coming. His pacing is usually very good and he offers varying camera angles and perspectives to keep the viewer interested.

The cast of Old is a mixed bag with Bernal and Alex Wolff (Jumanji: Welcome to the Jungle) giving phenomenal performances while Krieps, Rufus Sewell (The Man in the High Castle), and Abbey Lee (The Neon Demon) are merely okay. The rest of the cast is decent but I'm not sure you would miss them if they weren't in the film at all. The cinematography and score are well done which gives the actors the background they need to succeed.

Over the last twenty-plus years, Shyamalan has proven himself to be an inventive storyteller and an above-average director. One can expect things to not always be what they seem in his movies and old is just another example of his complex films with surprise endings.

Overall, the movie isn't bad. The beginning is a little slow with the majority of the film becoming more interesting as the resort guests try to figure out exactly what is going on. However, the ending is somewhat anticlimactic, a little confusing, and leaves the viewer with more questions than answers.

The twist in Old doesn't live up to what we have come to expect from Shyamalan and pretty much ruins what is otherwise a decent effort.

Grade: C
-- Allison Rose
For more reviews please visit our film/television review section.
This summer, visionary filmmaker M. Night Shyamalan unveils a chilling, mysterious new thriller abou...
SPONSORED LINKS