Rufus Sewell

Dark City (1998)
A brilliant, complex film starring RUFUS SEWELL (Cold Comfort Farm), KIEFER SUTHERLAND (A Time To Kill), JENNIFER CONNELLY (Inventing the Abbotts), Richard O'Brien (The Rocky Horror Picture Show) and WILLIAM HURT (Michael), Dark City is a tale of...


Hercules (2014)
Based on Radical Comics' 'Hercules,' this ensemble-action film, featuring an international cast, is a revisionist take on the classic myth set in a grounded world where the supernatural does not exist....


The Illusionist (2006)
A supernatural mystery that combines romance, politics and magic, "The Illusionist" is the latest film from the producers of the Oscar winners "Crash" and "Sideways." The film stars Academy Award nominees Edward Norton and Paul Giamatti as two men pi...


Judy (2019)
Winter 1968 and showbiz legend Judy Garland arrives in Swinging London to perform a five-week sold-out run at The Talk of the Town. It is 30 years since she shot to global stardom in The Wizard of Oz, but if her voice has weakened, its dramatic inten...


The Legend of Zorro (2005)
The original caped crusader is back! Antonio Banderas and Academy Award®-winner Catherine Zeta-Jones (2002, Best Supporting Actress, Chicago) return for more swashbuckling action, adventure and excitement in the explosive cinematic thrill-ride, THE L...


The Man in the High Castle (2015)
Based on Philip K. Dick's award-winning novel, and executive produced by Ridley Scott (Blade Runner), and Frank Spotnitz (The X-Files), The Man in the High Castle explores what it would be like if the Allied Powers had lost WWII, and Japan and Ge...


The Tourist (2010)
A remake of the 2005 French film written and directed by Jerome Salle. Thriller concerns an American tourist who finds his life in danger when a female Interpol agent uses him as a dupe to flush out an elusive criminal with whom she once ha...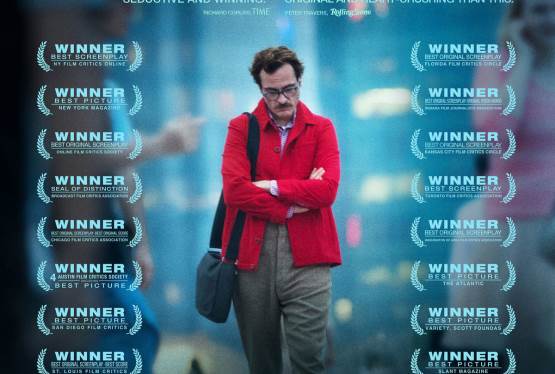 Her
WAS: $14.99
NOW: $12.99