Pat Proft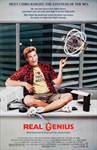 Real Genius (1985)
When science whiz Mitch Taylor (Gabe Jarret) arrives at Pacific Tech as a freshman, he's paired up with genius senior Chris Knight (Val Kilmer) to work on a laser project. Mitch initially doesn't care...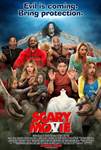 Scary Movie 5 (2013)
In Scary Movie 5, happily married couple Dan and Jody begin to notice some bizarre activity once they bring their newborn baby Aiden home from the hospital. But when the chaos expands into Jody's job...