Real Genius (1985)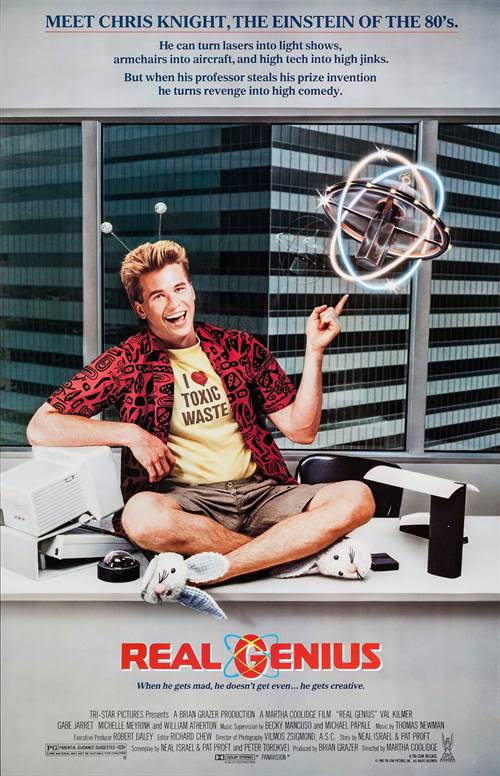 | | |
| --- | --- |
| Director: | |
| Writers: | |
| Cast: | |
| Released: | Wednesday, August 7, 1985 |
| Length: | 108 minutes |
| Studio: | TriStar Pictures |
| Genre: | Comedy |
| Rating: | Some material may not be suitable for children. |
Real Genius Synopsis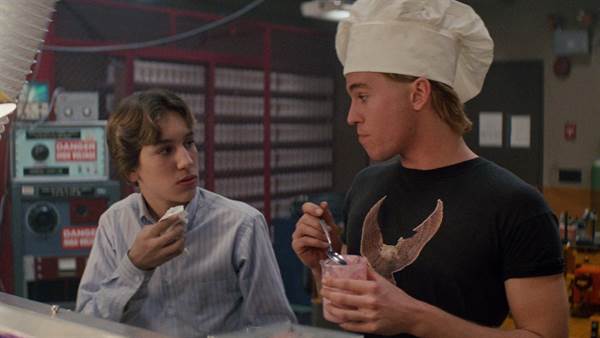 When science whiz Mitch Taylor (Gabe Jarret) arrives at Pacific Tech as a freshman, he's paired up with genius senior Chris Knight (Val Kilmer) to work on a laser project. Mitch initially doesn't care for Knight's slacker attitude, but is eventually won over, and their friendship allows them to make new progress on the laser project. It's only when the boys learn that the government intends to use the laser as a weapon that they start to question what they've actually been working for.

Purchase DVD/Blu-ray/4K UHD physical copy of Real Genius today at Amazon.com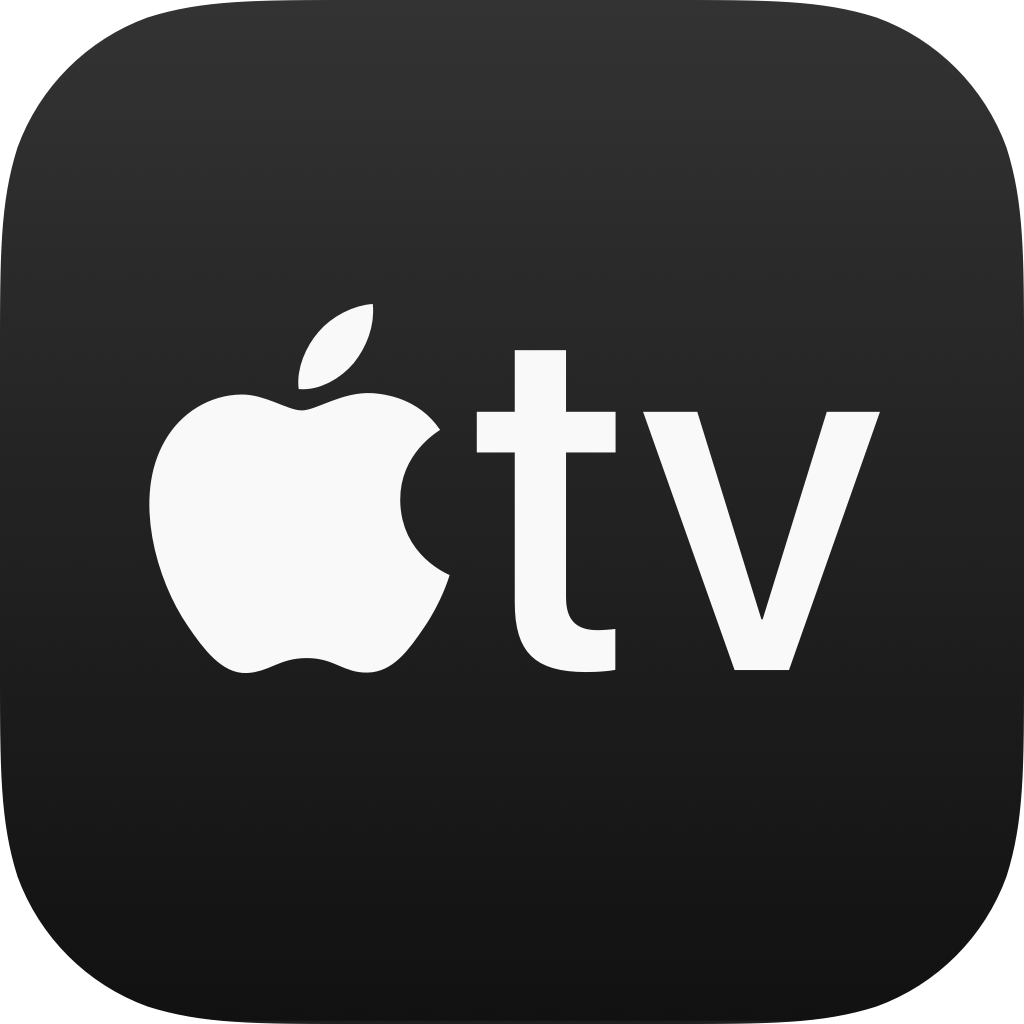 Stream Real Genius in Digital HD/4K from the AppleTV store.
Listen to the Real Genius soundtrack on Apple Music.
Real Genius images are © TriStar Pictures. All Rights Reserved.
NBC Developing Real Genius Series
9/24/2014 4:59 PM EST
Adam Sandler's company, Happy Madison, is currently developing a series with NBC based on the 1985 film, Real Genius.The show will be set as a workplace comedy. focusing on the relationship between "a rock star-like genius and a sheltered, naive co-worker".Val Kilmer played the genius in the original film, which grossed almost $13 million....
More>>
80s Classic, Real Genius, To Get Remade
4/8/2010 9:03 PM EST
Sony has announced that they plan on making a remake of the 1985 film, "Real Genius". The comedy starred Val Kilmer as a genius college student who joins a group of classmates to build a laser. They come to discover that their professor wants to give the military their work, and the military decide the need to stop the project. No word yet on a release date....
More>>
Real Genius 4K Review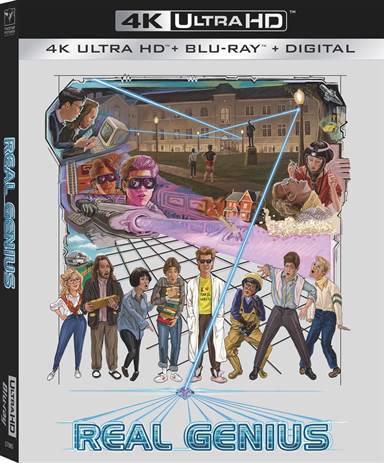 Edward Kilmer (Top Gun) wanted to be an actor from a young age and, at the time he was accepted, he was the youngest person ever to be admitted to The Juilliard School's Drama Division. Beginning his career in theater, he soon found work in movies and, in his second feature film, he played the brilliant college student, Chris Knight in 1984's Real Genius. Directed by Martha Coolidge (Valley Girl), the film is an offbeat comedy that received mostly positive reviews from critics while grossing $13 million at the North American box office. This week Sony Pictures Home Entertainment is releasing the film on 4K for the first time

Fifteen-year-old Mitch Taylor (Gabriel Jarret; Apollo 13) is a brilliant high school student who has been recruited by Dr. Jerry Hathaway (William Atherton; Die Hard) to enroll at Pacific Technical University. Once there, Mitch has problems adjusting as he finds the other members of his research team unwelcoming. His roommate is also senior Chris Knight (Kilmer) who used to be considered the smartest student at the University… that is until Mitch arrived. Together they work on a laser beam project without realizing the implications of what Dr. Hathaway plans to do with it. Once they understand what's happening, they plot their revenge in the best possible way.
Real Genius is one of several films from the mid to late 1980s that Kilmer starred in and that were instrumental in launching him to movie star status. His portrayal of the intelligent yet goofy Knight made people stand up and take notice of him. Jarret does a good job but it is obvious that his best scenes are those he shares with Kilmer. Atherton proves to be the perfect antagonist that everyone loves to hate. The supporting cast including Michelle Meyrink (The Outsiders), Jon Gries (Napoleon Dynamite), and Robert Prescott (Bachelor Party) helped in making the film as memorable as possible.
The 4K upgrade is an excellent option with which to view the film. The Dolby Vision video quality and 2.39:1 aspect ratio offer some truly incredible and detailed scenes including seeing the pinstripes on a suit and a spec of dust on someone else's lapel. Of course, with a video upgrade such as this, there also needs to be a comparable audio version. Thankfully, the Dolby Atmos audio is perfect with sounds filling all the surround sound speakers. The extras are housed on the Bly-ray disc and consist of three featurettes, which are: Audio Commentary with Director Martha Coolidge, TV Version, and Balloon Chair Deleted Scene. The latter two are new and include never before seen footage.
Being a teenager when Real Genius came out, the movie was my introduction to Val Kilmer and his fun and playful side. Of course, his next few films were more serious fare as he portrayed a Navy pilot opposite Tom Cruise in Top Gun and a mercenary in the fantasy adventure movie Willow. Over his almost forty-year career, Kilmer has had several ups and downs but, at least for me, he will always be the carefree, immature, brilliant science student from Real Genius. Besides Kilmer, the cast and plot of the movie aren't anything earth-shattering and didn't do much to launch anyone's career.

If you have never seen Real Genius and gravitate towards fun, intelligent humor then you will want to purchase this combo pack. If, like me, you loved the movie growing up and still sit down to watch it any time it comes on television, then you will want to purchase this combo pack.
Let's face it, how can you go wrong with "Smart people on ice!" ?
-- Allison Rose
For more reviews please visit our film/television review section.
SPONSORED LINKS