Search Results For Michelle Meyrink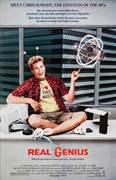 Real Genius (1985)
When science whiz Mitch Taylor (Gabe Jarret) arrives at Pacific Tech as a freshman, he's paired up with genius senior Chris Knight (Val Kilmer) to work on a laser project. Mitch initially doesn't care...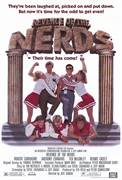 Revenge of The Nerds (1984)
Geeky college students Gilbert (Anthony Edwards) and Lewis (Robert Carradine) are evicted from their dormitory when the Alpha Betas -- who recently burned down their own fraternity house by accident...