Piper Perabo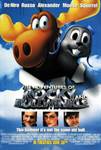 The Adventures of Rocky and Bullwinkle (2000)
Everyone's favorite moose and squirrel, Rocky and Bullwinkle, are back in an all-new live-action adventure! Those ruthless spies, Boris (Jason Alexander) and Natasha (Rene Russo), have wrangled their...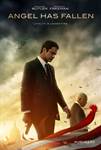 Angel Has Fallen (2019)
When there is an assassination attempt on U.S. President Allan Trumbull (Morgan Freeman), his trusted confidant, Secret Service Agent Mike Banning (Gerard Butler), is wrongfully accused and taken into...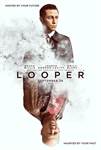 Looper (2012)
In the futuristic action thriller Looper, time travel will be invented - but it will be illegal and only available on the black market. When the mob wants to get rid of someone, they will send their target...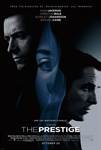 The Prestige (2006)
At the dawn of the 20th century, rival magicians Robert Angier (Hugh Jackman) and Alfred Borden (Christian Bale) endeavor to reveal each other's secrets. Obsessed by the escalating competition, the two...