Randall Duk Kim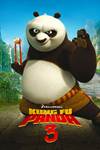 Kung Fu Panda 3 (2016)
When Po's long-lost panda father suddenly reappears, the reunited duo travels to a secret panda paradise to meet scores of hilarious new panda characters. But when the supernatural villain Kai begins...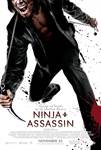 Ninja Assassin (2009)
Trained in methods of killing from an early age, Raizo (Rain) is a member of the secret clan of assassins known as the Ozunu. After the Ozunu kill his friend, however, Raizo breaks free from them and vanishes....