Raymond J. Barry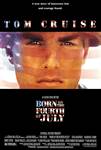 Born on The Fourth of July (1990)
Tom Cruise delivers a riveting and unforgettable portrayal of Vietnam veteran Ron Kovic in Oliver Stone's Academy Award®-winning masterpiece. Based on a true story, the acclaimed film follows the young...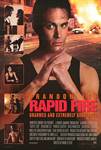 Rapid Fire (1992)
Brandon Lee stars in this explosive martial arts film as college student Jake Lo, who is pursued by smugglers, mobsters and crooked federal agents after witnessing a murder by a mafia boss (Nick Mancuso)....
Training Day (2001)
Police drama about a veteran officer who escorts a rookie on his first day with the LAPD's tough inner-city narcotics unit. "Training Day" is a blistering action drama that asks the audience to decide...