Rick Yune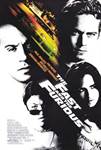 The Fast and The Furious (2001)
Dominic Toretto (Vin Diesel) drives the streets of L.A. as if he owns them. As far as his crew is concerned, he does. He spends his days putting wrench-time into high performance racing cars - make and...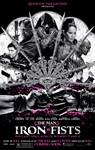 The Man With the Iron Fists (2012)
Quentin Tarantino presents The Man With the Iron Fists, an action-adventure inspired by kung-fu classics as interpreted by his longtime collaborators RZA and Eli Roth. Making his debut as a big-screen...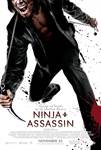 Ninja Assassin (2009)
Trained in methods of killing from an early age, Raizo (Rain) is a member of the secret clan of assassins known as the Ozunu. After the Ozunu kill his friend, however, Raizo breaks free from them and vanishes....
Olympus Has Fallen (2013)
When the White House (Secret Service Code: "Olympus") is captured by a terrorist mastermind and the President is kidnapped, disgraced former Presidential guard Mike Banning finds himself trapped...