Rihanna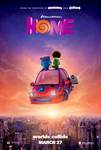 Home (2015)
When Earth is taken over by the overly-confident Boov, an alien race in search of a new place to call home, all humans are promptly relocated, while all Boov get busy reorganizing the planet. But when...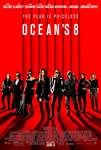 Ocean's 8 (2018)
Upon her release from prison, Debbie, the estranged sister of legendary conman Danny Ocean, puts together a team of unstoppable crooks to pull of the heist of the century. Their goal is New York City's...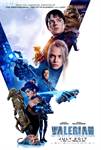 Valerian and the City of a Thousand Planets (2017)
VALERIAN AND THE CITY OF A THOUSAND PLANETS is the visually spectacular new adventure film from Luc Besson, the legendary director of The Professional, The Fifth Element and Lucy, based on the ground-breaking...