Valerian and the City of a Thousand Planets (2017)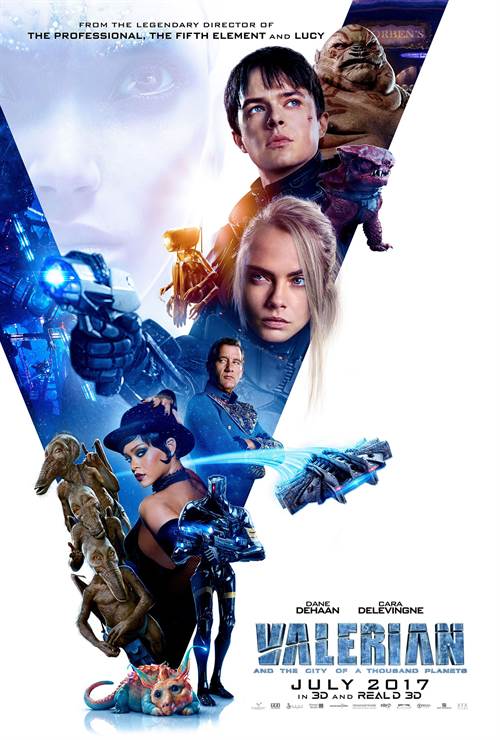 Share this:
| | |
| --- | --- |
| Director: | |
| Writers: | |
| Cast: | |
| Released: | Friday, July 21, 2017 |
| Length: | 137 minutes |
| Studio: | EuropaCorp |
| Genre: | Sci-Fi/Fantasy, Action/Adventure |
| Rating: | Some material may be inappropriate for children under 13. |
Synopsis
VALERIAN AND THE CITY OF A THOUSAND PLANETS is the visually spectacular new adventure film from Luc Besson, the legendary director of The Professional, The Fifth Element and Lucy, based on the ground-breaking comic book series which inspired a generation of artists, writers and filmmakers. In the 28th century, Valerian (Dane DeHaan) and Laureline (Cara Delevingne) are a team of special operatives charged with maintaining order throughout the human territories. Under assignment from the Minister of Defense, the two embark on a mission to the astonishing city of Alpha-an ever-expanding metropolis where species from all over the universe have converged over centuries to share knowledge, intelligence and cultures with each other. There is a mystery at the center of Alpha, a dark force which threatens the peaceful existence of the City of a Thousand Planets, and Valerian and Laureline must race to identify the marauding menace and safeguard not just Alpha, but the future of the universe.

Purchase DVD/Blu-ray/4K UHD physical copy of Valerian and the City of a Thousand Planets today at Amazon.com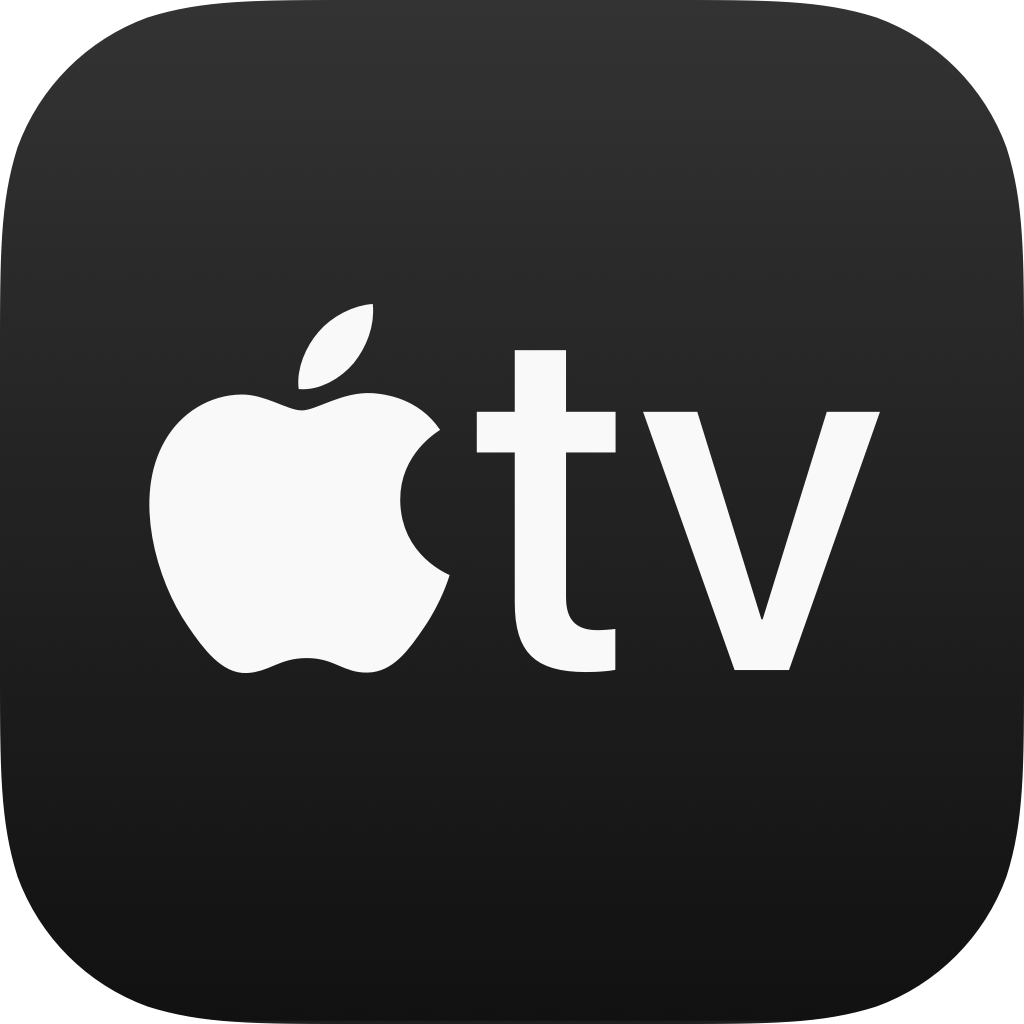 Download Valerian and the City of a Thousand Planets in Digital HD/4K from the iTunes store.
Valerian and the City of a Thousand Planets images are © EuropaCorp. All Rights Reserved.
Win a Limited Edition Valerian Art Print and Mousepad From Flick...
8/1/2017 11:54 AM EST
Spil Games has a new mobile game for IOS and Android entitled Valerian: City of Alpha featuring aspects from the new film Valerian and the City of a Thousand Planets.  To celebrate the game's release, Spil Games, and FlickDirect would like to give one lucky person the chance to win a limited edition mousepad and one of the art prints.To enter simply subscribe to the FlickDirect You Tube channel an...
More>>
Luc Besson Discusses Creating and Financing Valerian in July Iss...
7/6/2017 12:00 PM EST
Luc Besson sat down with WIRED recently to discuss his upcoming film Valerian and how he was able to get the film financed. He went about it in an unorthodox way, we have to find out.Besson began by taking his presentation to Cannes, where he knew a lot of the distributors. "We came with 80 drawings on the big screen. We showed all the designs. I told the entire story, and they could read the scri...
More>>
Valerian: The Movie with a Thousand Genres
11/11/2016 4:32 PM EST
From the trailer alone, Valerian and The City of a Thousand Planets, seems to be sci-fi thriller made up of different parts of Doctor Who, Star Trek, Avatar, and many other popular Sci-Fi movies around.  The combination alone - just in the trailer- makes me want to calendar the premiere of this movie - July 21m 2017- to make sure I don't miss it.   So many Sci-Fi movies are one sided- they tell on...
More>>
Valerian and the City of a Thousand Planets 4K Ultra HD Review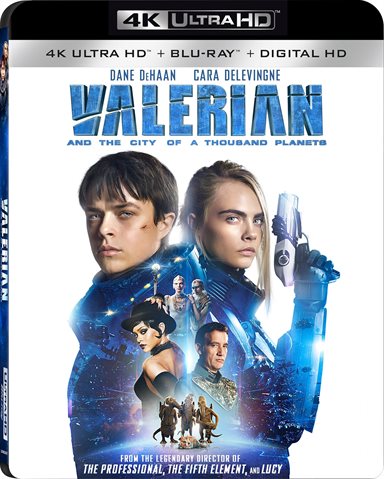 Ever since Luc Besson (
The Fifth Element
) was a ten-year-old boy, he has been fascinated with the French graphic novel
Valerian and Laureline
and has been trying to make it into a major motion picture for years. He even waived his salary for the film since it was a lifelong passion of his. This year saw the fruit of his labors as
Valerian and the City of a Thousand Planets
made its way into theaters. While it wasn't necessarily the box office blockbuster he was hoping it would be, it was a stylized film that was very distinctly a Luc Besson production. For those who love his work and/or enjoyed the movie, they can own it on 4K Blu-ray, Blu-ray, DVD and digital download on November 14, 2017.
Major Valerian (Dane DeHaan; The Amazing Spider-Man 2) is on a mission in space with his partner Sergeant Laureline (Cara Delevingne; Suicide Squad) and their latest adventure is to recover a piece of stolen property, which takes them to "the market". Of course, they retrieve the converter and bring it to the Commander (Clive Owens; The Bourne Identity) but they quickly discover there are darker forces at work. When a mysterious group shows up and abducts the Commander, Valerian and Laureline must follow to retrieve him and stop the group.
However, there are also a few other issues at play here…1) Valerian and Laureline have feelings for each other and the Major is always trying to win Laureline over, 2) the Commander isn't so innocent and the mysterious group isn't so evil and 3) Valerian had a strange dream that isn't really much of a dream. In his dream, the "Pearl", a civilization of peaceful alien creatures, are crying out to him for help. It turns out they are not a dream but the Commander's nightmare who he is trying to destroy.
Besson has a unique way of telling science fiction stories and Valerian follows that same mold. With an artistic flair, he graphically paints a picture and blurs the lines between perception and reality. Like with Leon: The Professional, he infuses his stories with emotion that engages the viewer even more than the action. He is a true master storyteller and his films are generally worthy of analysis and reflection.
This cast rises to the occasion and DeHaan and Delevingne have an easiness about them that makes their relationship believable. DeHaan doesn't look like your typical leading man hero and when you close your eyes one would swear they were listening to Keanu Reeves speaking – his tone and inflection are that similar. Delevingne always seems to be solid in her roles and this one is no different. The supporting cast, including Owens, Rihanna (Bates Motel), Herbie Hancock ('Round Midnight) and Ethan Hawke (Training Day), frame the two leads nicely. A cameo from Rutger Hauer (Blade Runner) is short but effective.
The 2160p high definition video is exceptional and the colors really pop off the screen. The contrasting hues are generally vibrant and powerful and help to set the scene beautifully. Besson's films have so much detail and this one is no exception. The quality enhances these minute bits and pieces and is something to be admired. The Dolby Atmos audio packs a punch that is full-bodied and robust. The laser blasters are nicely done and the overall sound is terrific. The eclectic soundtrack offers some older material but the songs sound sharp without any artifacting to speak of. The 4K Blu-ray has a few extras including citizens of Imagination: Creating the Universe of Valerian, To Alpha and Beyond: Production and Stunts, Denizens of the Galaxy: Humans and Aliens, The Final Element: Visual Effects, and Wrap Up.
The movie is lackluster at times and definitely too long but it has a certain feel to it the will appeal to some viewers. I must admit that I didn't hate it as much as I thought I would based on the feedback I had heard when it was released in theaters. For true Besson fans, this is a must own movie.
Grade: B-
For more reviews please visit our film/television review section.
SPONSORED LINKS