World War Z (2013)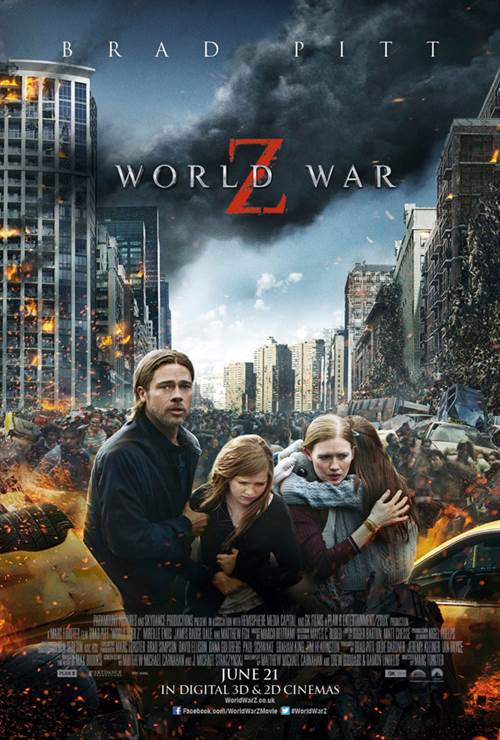 Share this:
| | |
| --- | --- |
| Director: | |
| Writers: | |
| Cast: | |
| Released: | Friday, June 21, 2013 |
| Length: | 110 minutes |
| Studio: | Paramount Pictures |
| Genre: | Sci-Fi/Fantasy |
| Rating: | Some material may be inappropriate for children under 13. |
Synopsis
The suspense is killer in this fast-paced, pulse-pounding epic of the potential last days of the human race. Former United Nations employee Gerry Lane (Brad Pitt) is called upon to help stop the chaotic pandemic that has gripped populations around the world. Lane fights to keep his family safe, while searching for an answer to the outbreak before it destroys all of civilization.

Purchase DVD/Blu-ray/4K UHD physical copy of World War Z today at Amazon.com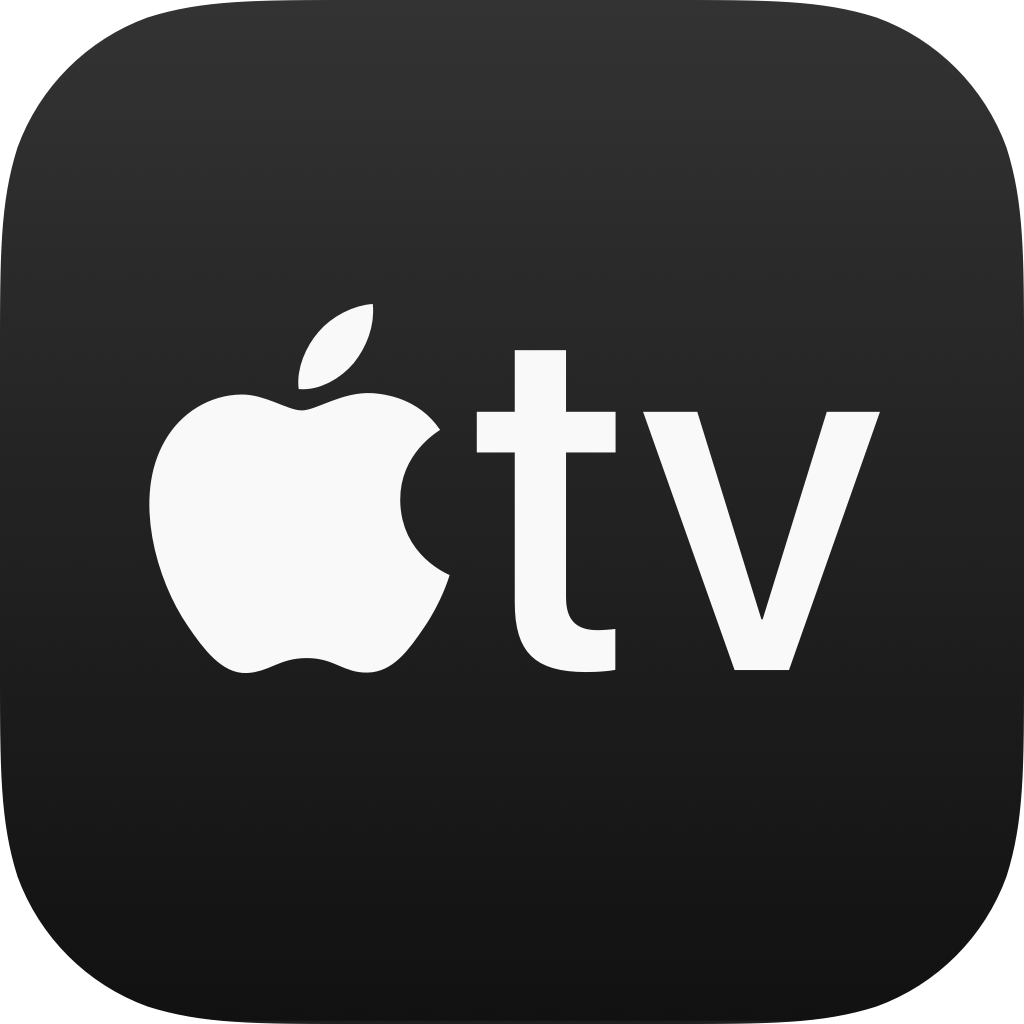 Download World War Z in Digital HD/4K from the iTunes store.
World War Z images are © Paramount Pictures. All Rights Reserved.


World War Z Sequel a Strong Possibility
9/9/2013 10:53 AM EDT
Paramount Pictures is said to be exploring the possibility of making a sequel to "World War Z", the thriller starring Brad Pitt.The film did gross $536 million worldwide, and had critical success, so it's not a surprise move being made. Brad Pitt commented on the subject, saying, "We're certainly talking about it, yes. We have so many ideas on the table from the time we spent developing this thing...
More>>
An Interview With World War Z's Abigail Hargrove
7/11/2013 2:30 PM EDT
FlickDirect's Marco Chacon recently interviewed Abigail Hargrove, who plays Rachel Lane, daughter of Brad Pitt's character Gerry, in the film adaptation of World War Z.   FlickDirect: I saw World War Z last night and I loved it. I know it's PG-13 but I wasn't entirely clear on your age. Have you seen it? What did you think?   Abigail Hargrove: I'm 14, so yes-I saw it. I loved it.   FlickDirect: Wh...
More>>
Goddard and Lindelof Talk About World War Z Scene Alterations
6/24/2013 1:48 PM EDT
Everyone always wonders what winds up on the cutting room floor when editing a film, and now, thanks to scribes Drew Goddard and Damon Lindelof, we have some answers as to what was changed in "World War Z".   Apparently the whole ending of the film was reconfigured.  In the original ending, a large scale zombie battle takes place in Russia for nearly 45 minutes. The new ending mostly takes place i...
More>>
World War Z Delivers Record Opening, The Biggest of Brad Pitt's ...
6/24/2013 8:25 AM EDT
HOLLYWOOD, CA - June 23, 2013 - Brad Pitt's "WORLD WAR Z" surpassed the star's "MR. & MRS. SMITH" (which opened at $50.3 million) to deliver the biggest opening of his career earning $66 million at the domestic box office. "WORLD WAR Z's" stellar debut at approximately 3607 locations, from Paramount Pictures and Skydance Productions, in association with Hemisphere Media Capital and GK Films, also ...
More>>
World War Z Premieres in London
6/3/2013 3:44 PM EDT
"World War Z" premiered in London on Sunday, and Brad Pitt was accompanied by his partner, Angelina Jolie, in her first public appearance since her mastectomy.   The pair walked the black, not red, carpet, giving interviews along the way.  Pitt told one reporter that it is the "most intense thing you will see this summer." He added that he is very excited about the world finally seeing the film, w...
More>>
World War Z Theatrical Review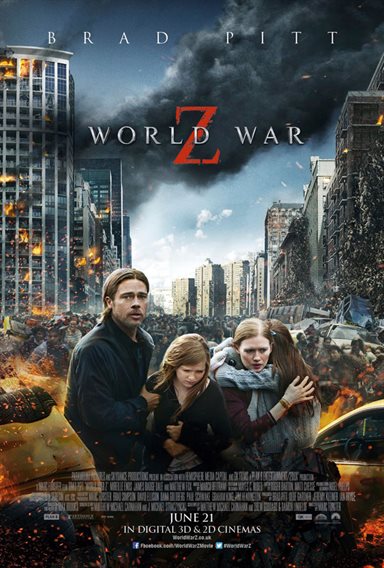 The opening sequence in the zombie thriller World War Z gets so intense that I white knuckled as I grabbed the arms of my seat, the film's that shocking. These 15 minutes alone are worth the price of admission. It's like watching a Roland Emmerich film on steroids (Day After Tomorrow, 2012) only more daunting. If you like films that are non-stop, compelling, gripping and terrify at every turn than this movie should do the trick.

The story centers on Gerry Lane (Brad Pitt) who has just retired from the United Nations investigation team to be with his family away from the danger of his past life. After a morning of pancakes Gerry, his wife Karin (Mireille Enos) and his two young girls Constance (Sterling Jerins) and Rachel (Abigail Hargrove) take off in their car for a vacation. On their way out of Philadelphia they run into a massive traffic jam in the downtown area. Wondering what is happening, Gerry gets out of his car to see explosions and commotion in the streets with hundreds of zombies biting and infecting people while on a rampage.

From this point on the nonstop action and violence doesn't let up with Gerry getting his family to safety then being enlisted in a mission to get a scientist to Korea where they may have an answer to the crisis of the global pandemic. Director Marc Forster (Quantum of Solace) does an excellent job of keeping his film tight, letting out the mystery of where the infection began, whether it can be controlled and what the future has in store for the world. He uses Pitt as his piper who we follow into the unknown blindly at first then revelation bit by bit with the spooling out of more of the story as it unfolds.

Brad Pitt doesn't fail as Gerry the strong willed ex-United Nations agent who has put himself in danger in conflicted nations like Rwanda and Bosnia. Pitt plays him as a staunch family man, yet a daring one who believes in humanity and its survival. While the role could have gone to many, Pitt certainly shows his penchant for the part as he gets involved in one tight situation after another. His ability through expression to show the oncoming danger, determination to deal with it and empathy for loss of life around him makes his character realistic to the story.

Other actors that holds the plot together include Mireille Enos (TV's The Killing) and Daniella Kertesz both in key roles. While Enos takes on Karin the strong willed mother who stays in the fight during very violent scenes and then comforts her family while nervous about her husband on a dangerous mission. From loving to frantic she goes through many behavior changes during the film and handles them all well. In her first major film, Kertesz gives us a good show as Segen an Israeli soldier who ends up with Gerry on the final leg of his mission. Kertesz makes Segen tough, courageous and determined even under the most perilous conditions and terrifying situations.

The computer graphics, sets, special effects and extreme make-up make the show work. Zombies look hideously realistic, the onslaught by them takes on a creepy atmosphere and even close-ups of the undead are perfect with chattering teeth and bulging white eyes. The beginning attack gets really panicky and as we watch Gerry try to get his family to safety the zombies are turning their prey in a matter of seconds multiplying in the thousands.

World War Z has been rated PG-13 by the MPAA for intense frightening zombie sequences, violence and disturbing images. Be cautious when deciding to allow immature children see the film as it does have some scenes that may be inappropriate for younger children.

FINAL ANALYSIS: An excellent film that runs true-to-form for action lovers. (A)

-- John Delia
Read More World War Z Reviews
For more reviews please visit our film/television review section.
The suspense is killer in this fast-paced, pulse-pounding epic of the potential last days of the hum...

Have FlickDirect help you get ready for the apocalypse with our World War Z interview with Director,...

The suspense is killer in this fast-paced, pulse-pounding epic of the potential last days of the hum...
The suspense is killer in this fast-paced, pulse-pounding epic of the potential last days of the hum...
SPONSORED LINKS