Matthew Michael Carnahan
21 Bridges (2019)
21 BRIDGES follows an embattled NYPD detective (Chadwick Boseman), who is thrust into a citywide manhunt for a pair of cop killers after uncovering a massive and unexpected conspiracy. As the night unfolds,...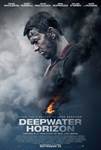 Deepwater Horizon (2016)
On April 20th, 2010, one of the world's largest man-made disasters occurred on the Deepwater Horizon in the Gulf of Mexico. Directed by Peter Berg (Lone Survivor), this story honors the brave men and women...
The Snowman (2017)
Michael Fassbender (X-Men series), Rebecca Ferguson (Mission: Impossible—Rogue Nation), Charlotte Gainsbourg (Independence Day: Resurgence), Val Kilmer (Heat) and Academy Award® winner J.K. Simmons...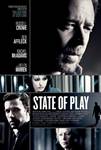 State of Play (2009)
Oscar winner Russell Crowe leads an all-star cast in a blistering thriller about a rising congressman and an investigative journalist embroiled in an case of seemingly unrelated, brutal murders. Crowe...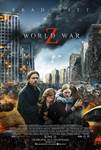 World War Z (2013)
The suspense is killer in this fast-paced, pulse-pounding epic of the potential last days of the human race. Former United Nations employee Gerry Lane (Brad Pitt) is called upon to help stop the chaotic...