Midnight Special (2016)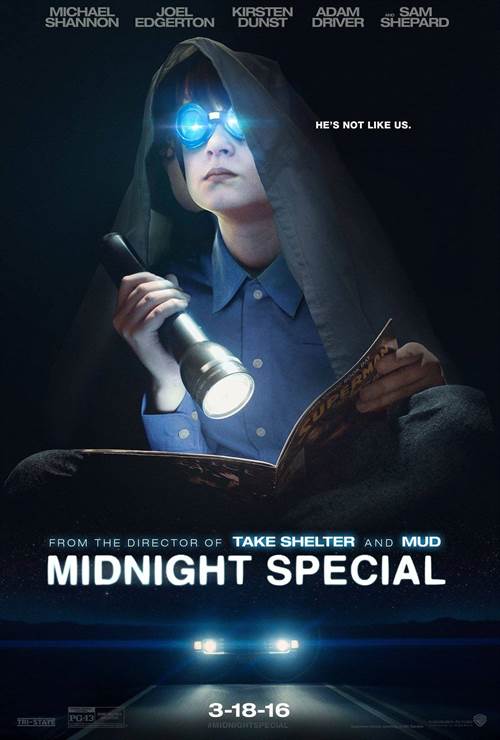 Share this:
| | |
| --- | --- |
| Director: | |
| Writers: | |
| Cast: | |
| Released: | Friday, March 18, 2016 |
| Length: | 111 minutes |
| Studio: | Warner Bros. |
| Genre: | Sci-Fi/Fantasy |
| Rating: | Some material may be inappropriate for children under 13. |
Synopsis
In the sci-fi thriller "Midnight Special," writer/director Jeff Nichols proves again that he is one of the most compelling storytellers of our time, as a father (Michael Shannon), goes on the run to protect his young son, Alton (Jaeden Lieberher), and uncover the truth behind the boy's special powers.

What starts as a race from religious extremists and local law enforcement quickly escalates to a nationwide manhunt involving the highest levels of the Federal Government. Ultimately his father risks everything to protect Alton and help fulfill a destiny that could change the world forever, in this genre–defying film as supernatural as it is intimately human.

Purchase DVD/Blu-ray/4K UHD physical copy of Midnight Special today at Amazon.com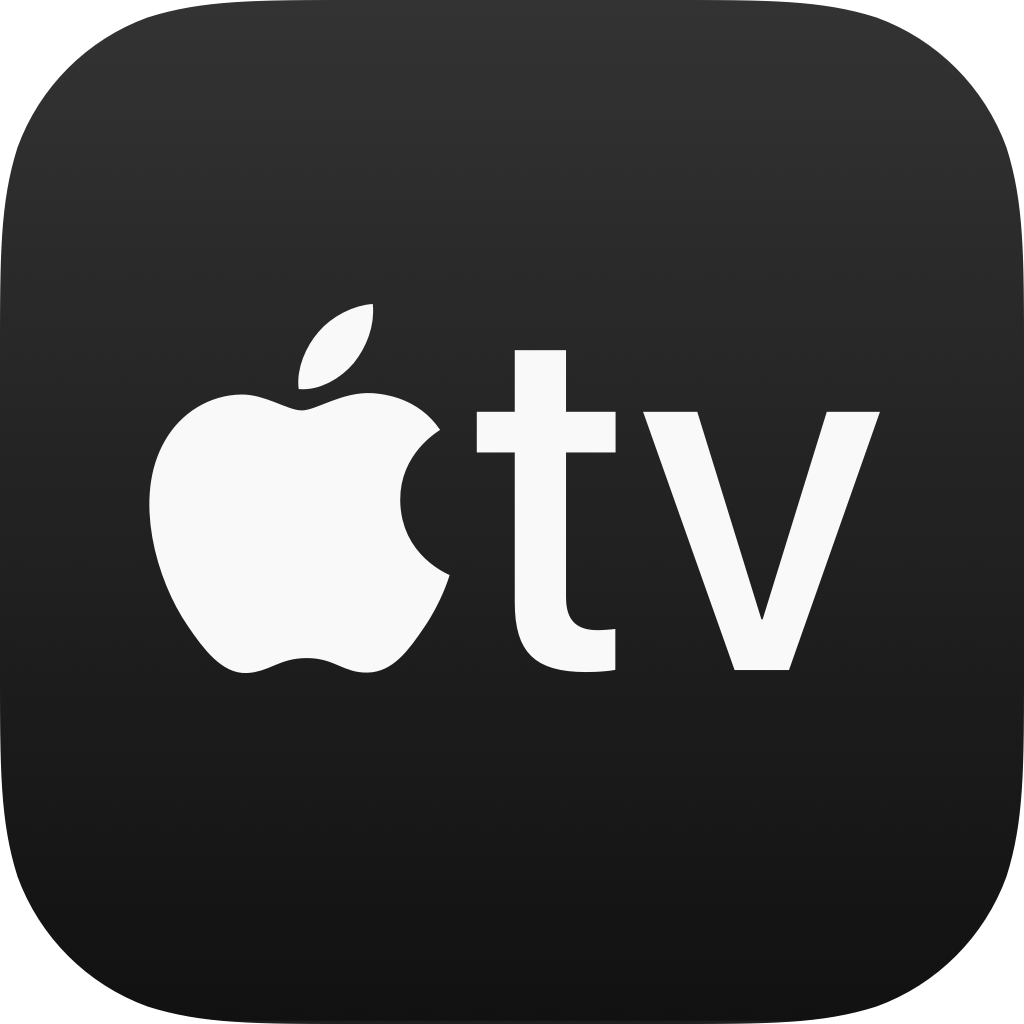 Download Midnight Special in Digital HD/4K from the iTunes store.
Midnight Special images are © Warner Bros.. All Rights Reserved.
Midnight Special Blu-ray Review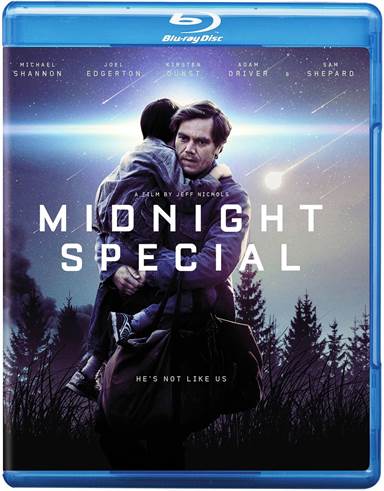 What if all those cult religions that believe aliens are coming to save them were right? What if there was something else out there? What if some of them lived amongst us and we never even knew it?
Midnight Special
explores this idea, along with the thought that a little boy can be more than he seems and the government knows more than we think.
Alton (Jaeden Lieberher; Aloha) seems like any normal 10-year-old boy, except for the fact that he can bring meteors and satellites down on the earth and can shoot bright, white light from his eyes. He and his father, Roy (Michael Shannon; Man of Steel), lived a secluded life on "the ranch" until the government realized the sermons Alton was feeding the Pastor was actually coordinates to top government secrets.
Now Roy, Alton and Roy's friend, Lucas (Joel Edgerton; Black Mass), are on the run to get Alton to the rendezvous point to meet up with his "people". Along the way, they enlist the help of Alton's mother, Sarah (Kirsten Dunst; Fargo), and, unwittingly, NSA agent, Sevier (Adam Driver; Star Wars: The Force Awakens).
In an era of remakes and sequels, Midnight Special offers something a little fresh and different. Granted, it's still an "eluding the government/chase 'em" movie, but the alien component and the religious cult aspect thrown in. Unfortunately, there was so much more I wanted to see explored and explained, that I finished the film feeling a little unsatisfied.
The cast does a terrific job, especially Liberher. For being so young, he manages to command every scene he is in, which is really one of the high points of the film. Edgerton also is an often quiet, but no less forbidding, presence in many scenes. His silent strength emanates off the screen. Dunst and Driver add another element to the movie, which works. Honestly, the weakest link for me was Shannon.
The 1080p high definition video is necessary in this film to display the range of hues between the darkness of night and the bright, blinding light of Alton and the Aliens. Unfortunately, the budget didn't allow for the spectacular special effects the film would have benefited from. The Master DTS-HD 5.1 audio is fine, but the mix is a little off and the dialogue is too soft at times.
The extras on this Blu-ray are almost non-existent. There are theatrical trailers for other films (but not Midnight Special), a 12-minute segment titled "The Unseen World", which gives a blurb about each character and a 5-minute piece called "Origins" that explores the inspiration and sources of the film as discussed by Director Jeff Nichols and the cast. They also talk about the design behind the "other" world.
Intriguing as the movie is, there are a few pieces missing that I would have liked added. There is so much more explanation that is left out that I felt unfulfilled by the end. However, overall, I was enraptured at times and found the movie to move at a solid pace. At no point was I bored or uninterested in the plot.
Mix the above notes with the acting and Director Nichols and you have a solid film that is both entertaining and enjoyable. Definitely worth seeing more than once to catch all the subtle nuances. You can't go wrong by adding this Blu-ray to your collection.
Grade: B+
For more reviews please visit our film/television review section.
SPONSORED LINKS