Luc Besson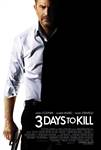 3 Days to Kill (2014)
In this heart pounding action-thriller, Kevin Costner is a dangerous international spy, who is determined to give up his high stakes life to finally build a closer relationship with his estranged wife...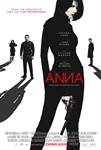 Anna (2019)
Beneath Anna Poliatova's striking beauty lies a secret that will unleash her indelible strength and skill to become one of the world's most feared government assassins. An electrifying thrill ride unfolding...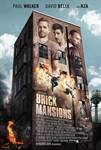 Brick Mansions (2014)
In a dystopian Detroit, abandoned brick mansions left from better times now house only the most dangerous criminals. Unable to control the crime, the police constructed a colossal containment wall around...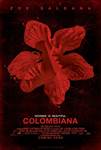 Colombiana (2011)
Cataleya is a young woman who has grown up to be an assassin after witnessing the murder of her parents as a child. Turning herself into a professional killer and working for her uncle, she remains focused...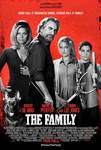 The Family (2013)
A mafia boss and his family are relocated to a sleepy town in France under the witness protection program after snitching on the mob. Despite the best efforts of Agent Stansfield (Tommy Lee Jones) to keep...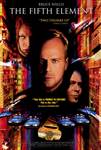 The Fifth Element (1997)
Besson's view of the future is colorful, loud and fashionable. Dressed in costumes by Jean Paul Gaultier, Willis (in a blonde dye job) is New York City cab driver turned unwilling hero Korban Dallas,...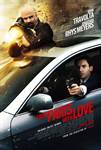 From Paris With Love (2010)
A low-ranking intelligence operative (Jonathan Rhys Meyers) working in the office of the U.S. Ambassador in France takes on more than he bargained for when he partners with a wisecracking, fast-shooting,...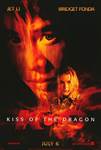 Kiss of The Dragon (2001)
Martial arts and cinema action superstar Jet Li plays Liu Jiuan, China's top government agent, who arrives in Paris from Shanghai to carry out a sensitive, top-secret mission. Liu becomes trapped in...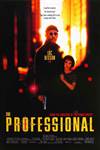 Léon: The Professional (1994)
Jean Reno, Gary Oldman, Natalie Portman and Danny Aiello star in Leon: The Professional, a go-for-broke thriller about a professional assassin whose work becomes dangerously personal. Calling himself a...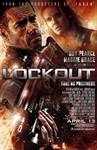 Lockout (2012)
A man is wrongly convicted of conspiracy to commit espionage against the U.S. He's offered his freedom if he can rescue the president's daughter from an outer space prison taken over by violent inmates.