Rob Lowe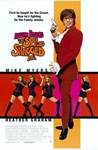 Austin Powers: The Spy Who Shagged Me (1999)
Old snaggle-tooth (Myers) returns and time travels back to 1969 in order to foil his look-alike nemesis, Dr. Evil, who steals Powers' mojo. Myers wisely highlights the not-so-good Dr., along with some...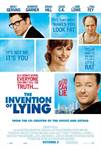 The Invention of Lying (2009)
From Ricky Gervais, the award-winning creator and star of the original BBC series "The Office" and HBO's "Extras," comes the new romantic comedy "The Invention of Lying,"...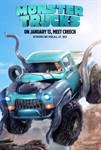 Monster Trucks (2017)
Looking for any way to get away from the life and town he was born into, Tripp (Lucas Till), a high school senior, builds a Monster Truck from bits and pieces of scrapped cars. After an accident at a nearby...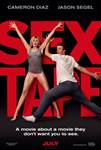 Sex Tape (2014)
When Jay (Jason Segel) and Annie (Cameron Diaz) first got together, their romantic connection was intense – but ten years and two kids later, the flame of their love needs a spark. To kick things...
Super Troopers 2 (2018)
Everyone's favorite law enforcement team is back by popular demand with the long anticipated follow up to the cult comedy classic…SUPER TROOPERS. When an international border dispute arises...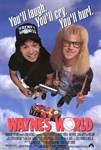 Wayne's World (1992)
Based on the Saturday Night Live sketch of the same name, Wayne's World is a wacky, irreverent pop-culture comedy about the adventures of two amiably aimless metal-head friends, Wayne (Mike Myers) and...