Rob Zombie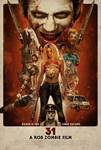 31 (2016)
From the visionary mind of Rob Zombie comes the horrific story of five carnival workers who are kidnapped the night before Halloween and held hostage in a large compound. At the mercy of their captors,...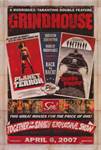 Grindhouse (2007)
The film Grindhouse gleefully resurrects the theatrical experience of watching back-to-back "exploitation" movies. Written and directed by two of the genre's most hard-core and best-known...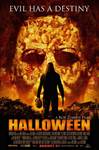 Halloween (2007)
From acclaimed musician and filmmaker Rob Zombie (The Devil's Rejects, House of 1000 Corpses) comes an entirely new take on the highly success film and terrifying Halloween legacy that began in 1978....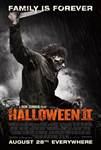 Halloween II (2009)
Michael Myers is still at large and no less dangerous than ever. After a failed reunion to reach his baby sister at their old home, Laurie Strode is immediately taken to a hospital to be treated by the...
The Lords of Salem (2013)
Heidi DJs at the local radio station, and together with the two Hermans (Whitey and Munster) forms part of the 'Big H Radio Team'. A mysterious wooden box containing a vinyl record arrives...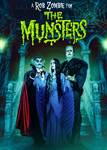 The Munsters (2022)
Lily is a typical 150-year-old lovelorn vampire who's looking for the man of her nightmares -- until she lays her eyes on Herman, a 7-foot-tall green experiment with a heart of gold. It's love at first...